Rockwell Automation has announced a new filling machine from Melbourne-based Liquid Pack.
The two companies worked with NHP Electrical Engineering Products (NHP) to design and manufacture the machine, for use in a range of applications requiring repeatability, accuracy, and efficiency.
Liquid Pack MD Russell Jones said the company chose a Rockwell Automation solution because it provided "seamless communications between all products used in the machine".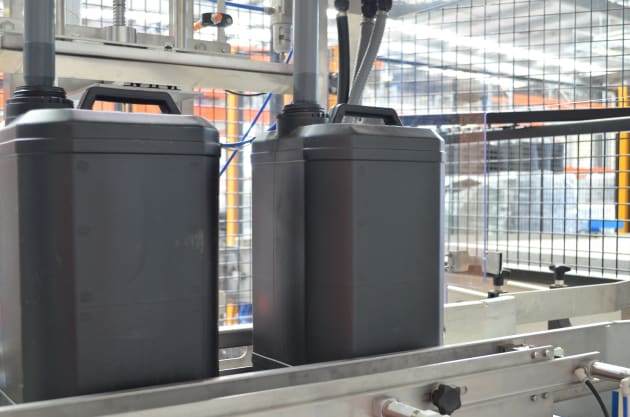 The machine fills by weight, instead of by volume, which further helps with consistency and reduces wastage.
This was achieved with one single Ethernet network, which reduced the overall machine wiring, resulting in a reduction in machine build times.
Liquid Pack increased its reliance on Rockwell Automation by using its safety services team to perform a machine risk assessment on the filling machine.
The liquid filling machine was designed to fill a range of containers from five to 20 litres. It fills from the bottom to the top of the container to avoid foaming, providing a more accurate measurement. In addition, the machine fills by weight, instead of by volume, which further helps with consistency and reduces wastage.
Once the design phase was complete, the next stage in development was to configure the hardware and software to build the machine to design specifications.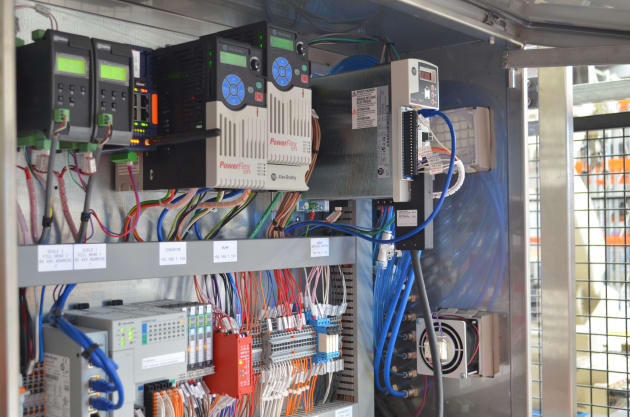 On repeat

According to Rob Campbell, OEM account manager at Rockwell Automation, the design for the filling machine was carefully planned to give end users repeatability and consistency for a variety of applications.
CompactLogix controllers use a common control engine with a common development environment using Logix5000 software, which significantly reduces the time required to design, develop, and deliver the solution.
The motion control for Liquid Pack's filling machine is delivered by Kinetix Servo drives which communicate directly with the controller.
Allen-Bradley PowerFlex drives also have embedded Ethernet/IP communications. The Ethernet connectivity between the controller, HMI, servos and drives reduces wiring, panel space and commissioning, according to Campbell.
The filling head is servo-driven as opposed to pneumatically driven, which provides repeatability and improves the accuracy of the filling machine.
Reliable and quick
This solution enabled the filler to take product directly from the tank farm rather than a surge tank. It is also a more reliable measurement in regards to accuracy and repeatability due to the servo motor.
The Add-On profiles (AOP) available in Logix for the Kinetix Servos and PowerFlex drives reduced development time and made integration simple.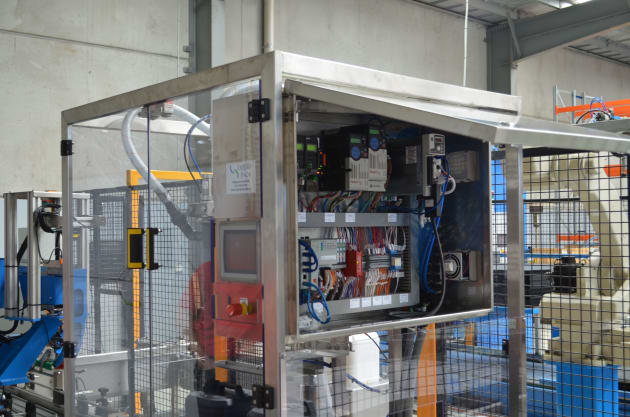 More filling, less downtime
When it comes to high volume filling, reducing downtime is a priority.
The Liquid Pack filling machine can detect if there's no container under the filling head or if the container is incorrectly positioned by means of current feedback from the servo controller. This helps prevent damage to the filling heads.
The filling machine can be monitored in real time through remote connectivity and with a large range of local stock at hand, and resources around Australia.
Rockwell Automation and NHP are well placed to provide technical support to help minimise downtime.