Fortress Technology has designed a multi-aperture, multi-lane metal detector range for food manufacturers and packers.
In just one system, the multi-aperture unit can improve total cost of ownership by over 65 per cent in the longer term, according to the company.
A single metal detector is mounted across multiple food packing and processing conveyor lines, and the unit is divided into individual apertures.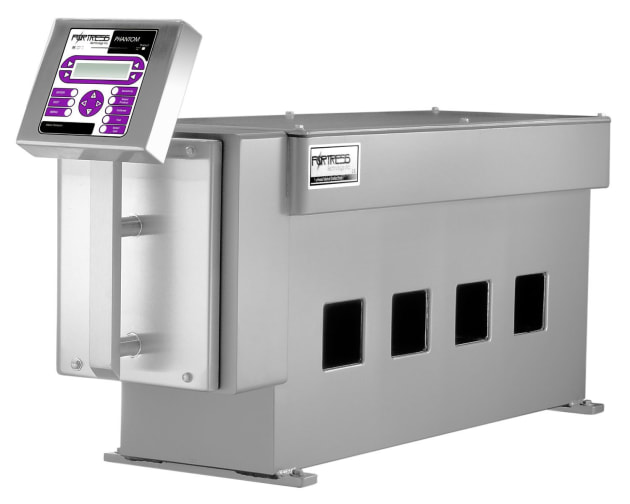 Since each aperture is smaller, the machine has the ability to detect metal fragments as small as 0.8 mm ferrous, 0.8 mm non-ferrous and 1.2 mm stainless steel, regardless of the number of lanes travelling through the unit. In addition, the smaller aperture copes better with orientation and product effect, says the company.
Fortress says that consolidating this multi-aperture technology into one unit spanning multiple lanes, as opposed to individual metal detectors, also cuts the equipment footprint by over 50 per cent and optimises factory floorspace.
The unit also reportedly increases operational efficiencies, reducing initial capital investment costs for food processors and packers by up to 40 per cent when compared to the purchase of individual metal detectors for each line.
Meat burgers, chilled salads and bakeries are among the applications suited to the technology.