Gebo Cermex will launch a patented universal and modular-shaped bottle infeed and collating system for robotic or traditional case packers at Interpack this year.
Using Rockwell Automation's iTRAK technology, the CareSelect system can achieve speeds of up to 400 products per minute.
This surpasses traditional 'endless screw' collation systems in terms of bottle integrity and protection, according to the company.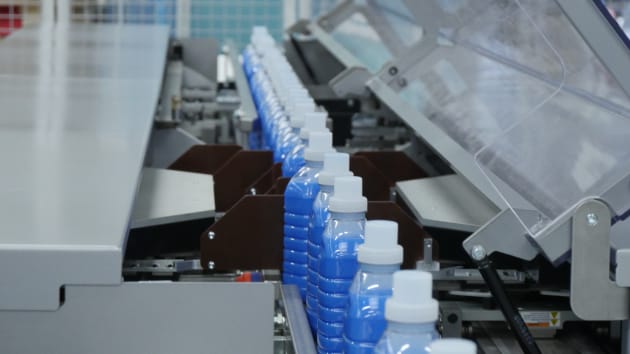 CareSelect smoothly delivers individually shaped bottles to the packing machine, and 'friction time' between the bottle and the system is reduced by at least 20 times compared with an endless screw infeed system.
Fully automatic changeovers are achieved in less than one minute, with no need for mechanical adjustments, tools, change part or manual intervention.
The CareSelect system is one of Gebo Cermex's latest 'smart packing' machines it will bring to market at Interpack.