Packaging and printing solutions provider Esko has launched a digital cutting table for short-run production of corrugated applications.
The Kongsberg C66 is a digital finishing table integrated with Esko software solutions, and is designed for heavy-duty corrugated production.
It was developed based on market demand as part of Kongsberg's robotics program, and combines size, speed, and precision on heavy-duty rigid materials.
Esko says it's a flexible and effective alternative to conventional die-cutting equipment for short-run corrugated productions of packaging and POP displays.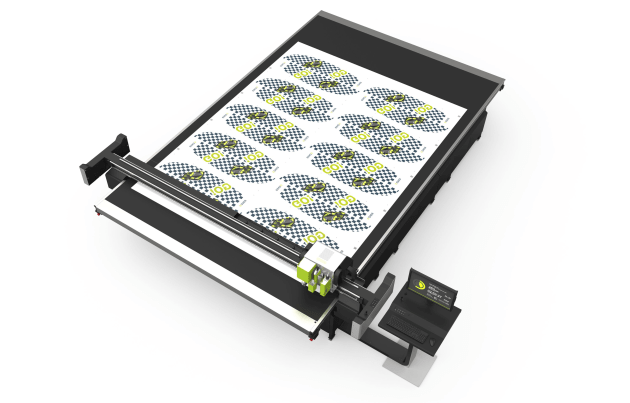 The Kongsberg C66 can run at 100m/min and can handle either manual multi-zone production of large 2.2m x 3.2m (87in x 126in) sheets or single-zone production of large 2.5m x 4.8m (98in x 189in) corrugated sheets.
This makes it ideally suited for the production of protective packaging with a maximum sheet size of 2.5m x 4.8m, corrugated containers made from HD double-wall or triple-wall corrugated and packaging, and POP displays.
The Kongsberg C66 is also capable of processing other materials required in the protective packaging environment, including foam cushioning materials.