Venerable German brewery Rothaus has turned to long-term partner Gebo Cermex to solve challenges in its Black Forest site.
Rothaus' ageing bottling line could no longer keep up with the brewery's hygiene and quality requirements, and coupled with an influx of returned glass bottles from other producers that the company could not process, the need arose for an overhaul of the factory's equipment.
Working with Rothaus, Gebo Cermex integrated 30 different machines from more than a dozen different suppliers, creating a new line that can sort 3200 crates per hour and bottle up to 76,800 bottles per hour.
According to Louis Merienne, sales director Europe for beverage markets at Gebo Cermex, this new setup has improved efficiencies at the Rothaus site.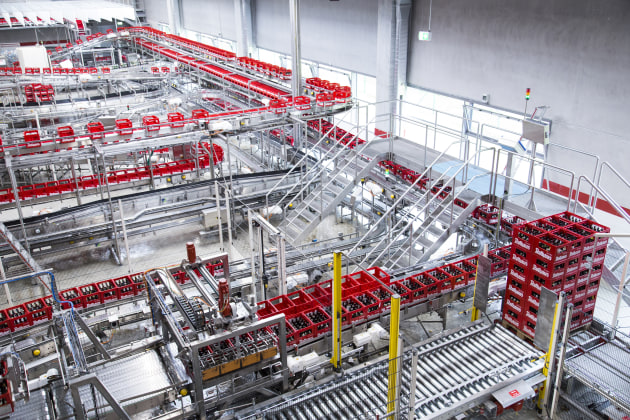 "Both for the sorting and bottling lines, we successfully answered the request from the customer to limit the number of operators to three per line, thanks to an 'arena' layout which gave quick and easy access to all the machines," he said.
The new line can utilise irregular bottles far more easily than the old: on average, a crate can contain up to 40 per cent bottles from other suppliers, and double that at peak times.
Roger Jäger, director of Rothaus' filling department, is very satisfied with its performance.
"With the new filling line, we can already see utilisation rates of more than 80 per cent. Considering that the line has not yet been running for a full year, this is a remarkable value," he said.
"This is due to the fact that we are currently supplying only sorted empty containers to the filling line, which of course brings enormous operating safety to the lines."