Head of marketing at 99designs Shayne Tilley shares with PKN the top 10 packaging design trends to keep an eye out for in 2021, and highlights Australian businesses already tapping into such designs.
With pandemic-induced lockdowns forcing us to stay at home, ecommerce truly came into its own. Brands that had never even considered selling online suddenly had no other choice, and early ecommerce adopters were faced with serious competition. 
With no in-store opportunity available to create emotional connections with customers, packaging designers and business owners have really upped the ante to deliver a little slice of brand experience right to consumers' doors. 
As a result, the 99designs creative community highlighted an interesting theme in packaging design, and that is a shift away from being plain and commercial and towards something that feels more like art. 
The top 10 trends expected in 2021 include:
Tiny illustrated patterns that reveal what's inside
Authentically vintage unboxing experiences
Hyper-simplistic geometry
Packaging dressed in fine art
Technical and anatomical ink drawings
Organically shaped colour blocking
Product names front and center
Picture-perfect symmetry
Story-driven packaging featuring quirky characters
Solid all-over colour
Here are the ways in which we anticipate four of these trends will influence brands throughout 2021.
1. Tiny illustrated patterns that reveal what's inside
 While packaging is always designed to catch the eye of a consumer, it's also a medium to tell a story about what's inside. This trend is about more than decoration or embellishment, instead using intricate illustration to communicate about the product itself – whether subconsciously or consciously. In 2021, brands will start to favour illustrated patterns that often simplify or abstract certain elements and ingredients on food packaging.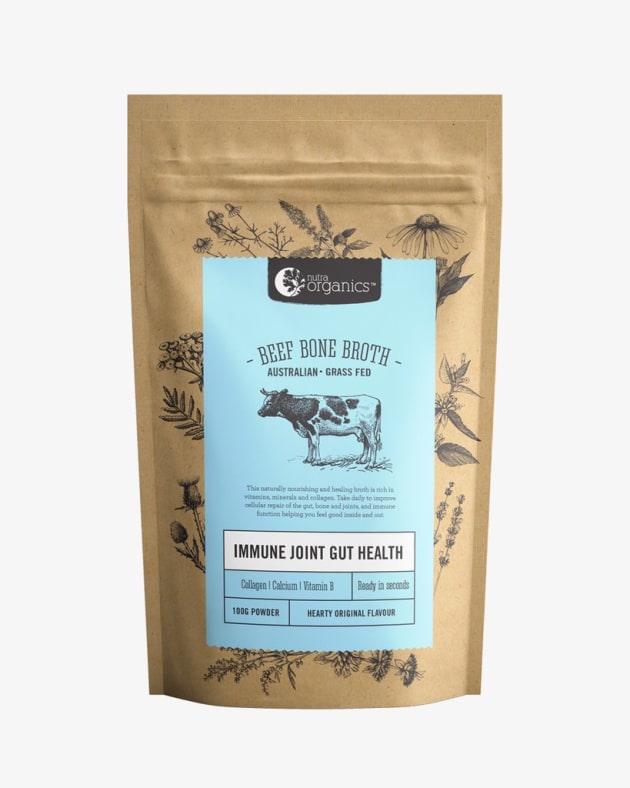 Generally speaking, Australians continue to become increasingly health conscious and attuned to what is in the food they are consuming. So, it's no surprise that brands that have already jumped on this trend, like  Nutra Organics Bone Broths, can often be found in health food aisles. Over the next twelve months, we expect to see many more moving towards these more artful product depictions and explanation.
2. Authentically vintage unboxing experiences
Vintage-inspired packaging has been around for a while and we often see it resurfacing as a design trend. But what's different this year is that brands are starting to consider their packaging as an immersive experience that transports the recipient to the past. This means going beyond the label, and embracing everything including textures, shapes and materials from bygone eras to create an authentically-old-school unboxing experience.  
With distilling processes often steeped in time and tradition, whisky and gin brands seem to be leading this trend. Tasmania's Lark Distilling Co. only launched its Symphony No.1 Blended Malt Whisky earlier this year, however, it looks like something straight out of the history books.
3. Packaging dressed in fine art 
While this has been a trend more commonly seen among luxury goods, in 2021 we expect to see more and more fine art inspired packaging designs featuring paintings or paint-like textures.
Tapping into the overarching theme of moving away from traditionally commercial packaging, this trend largely draws from abstract and fluid painting techniques demonstrating that anything can be beautiful and unique. Paradox Coffee Roasters do this beautifully across their full range of specialty coffees, incorporating designs that mimic freshly poured resin paintings. 
4. Story-driven packaging featuring quirky character
Going beyond mascots, brand storytelling takes on a new life in 2021 with fleshed-out characters coming to life through product packaging. These graphic-novel-like scenes bring brands' stories to life in an exciting and fun way.
An injection of humour and personality ensures that customers interact and engage with a product, helping brands create a unique experience wherever they may be.
Lots of Australian brands are already executing this trend in a really effective way. South Australian wine label Some Young Punks' Monsters, Monsters, Attack! Riesling looks like a scene straight from a 1960s monster movie and Flamin Galah Brewing Co from Jervis Bay take drinkers on a journey right through from the surf to the cosmos with their range of beers.
These are just four of the top packaging design trends we are seeing for the year ahead and with 2020 soon to be behind us, 2021 could be the perfect opportunity for brands to freshen things up. 
Whether breathing some life into a current product, or launching something entirely new, packing it up with one of these eye-catching design trends can truly bring your brand experience directly to customers' doors.