With the hard seltzer category growing rapidly across Australia, Sydney-based craft brewery Lust Liquor is entering the space with its vibrant, ready-to-drink lime and soda hard seltzer cans, sporting graphic design by Heard Agency.
Lust Liquor founders Marc Lindberg and Nick Rowell created the brewery in 2018 after looking for a low-calorie alcoholic drink option.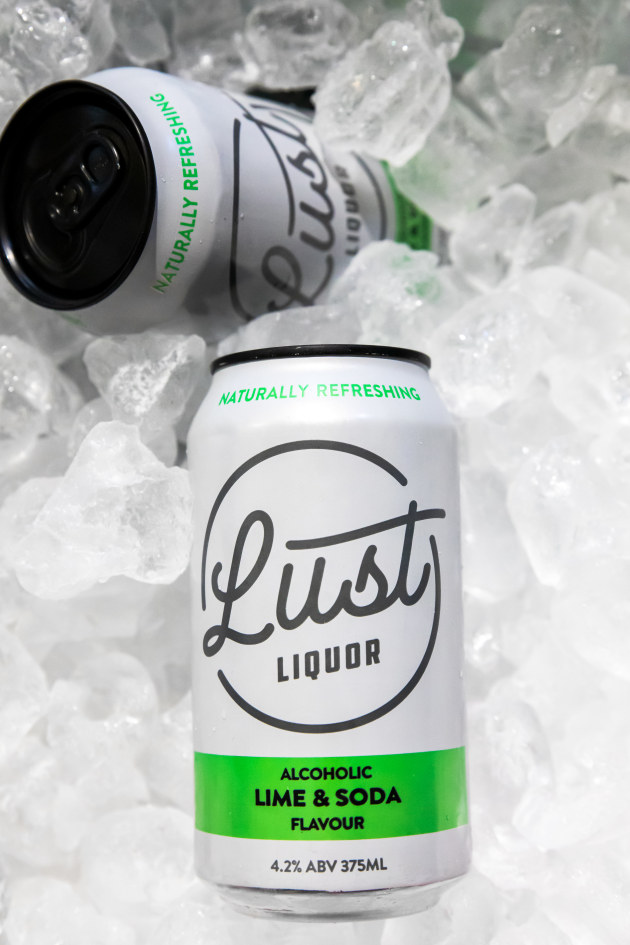 For their newest Lime & Soda Seltzer, the Lust Liquor team worked with Sydney studio Heard Agency to develop the design, which features a black, PackTech lid with a pearl grey background and a green gloss highlight strip for the messaging to "pop".
"The packaging is simple and stylish, and effectively communicates our brand with clear product messaging such as 88 calories, zero sugars and only 1g carbs, plus of course, that we're Aussie Made and naturally refreshing," Lust Liquor co-founder Marc Lindberg told PKN.
"With a number of hard seltzers in the growing market we knew it was extremely important for our seltzer to scream value. Our seltzer is canned in a generous 375ml classic can, and when compared with peer products around 250ml-330ml it proves that size does matter when it comes to your drink of choice."
Lust Liquor's Nick Rowell told PKN the market is predominantly positioned with a female skew, "but we wanted our product to be gender neutral", which gave both males and females something they could confidently hold in their hand as an easy-drinking, 'better-for-you' drink option.
"It was a no-brainer choosing a seltzer to be the next product to expand our business. It allows us to position our brand in the craft brewing industry while still providing a healthier alternative to calorie-heavy RTDs," Rowell said.
Lust Liquor Lime & Soda Seltzer is now on shelf in selected independent bottle shops around Australia, as well as Dan Murphy's and BWS stores across New South Wales and Queensland for RRP $19.99 for a four-pack and RRP $84.99 for a case.