Taylors Wines has released Taylors The Legacy to celebrate its 50th anniversary with a luxe design created by Denomination, and a track-and-trace NFC device concealed in a bespoke overcap.
The South Australia-based winery is also commemorating three generations of the family business with Taylors The Legacy, which is predominantly cabernet sauvignon, with small parcels of merlot and cabernet franc.
Denomination led the design with a black bottle engraved with the signature from each generation of the family and an upward growth of vines cradling the bottle, and is packaged in a sleek, silver, timber case.
"From the outset we wanted to create something that would be truly desirable and utterly contemporary," said Denomination CEO Rowena Curlewis.
"We aimed to elevate this offering so that it could become the centrepiece of any fine cellar, and that years after the wine had been enjoyed the consumer would still have on display a beautiful sculpture to remind them of their experience with the wine."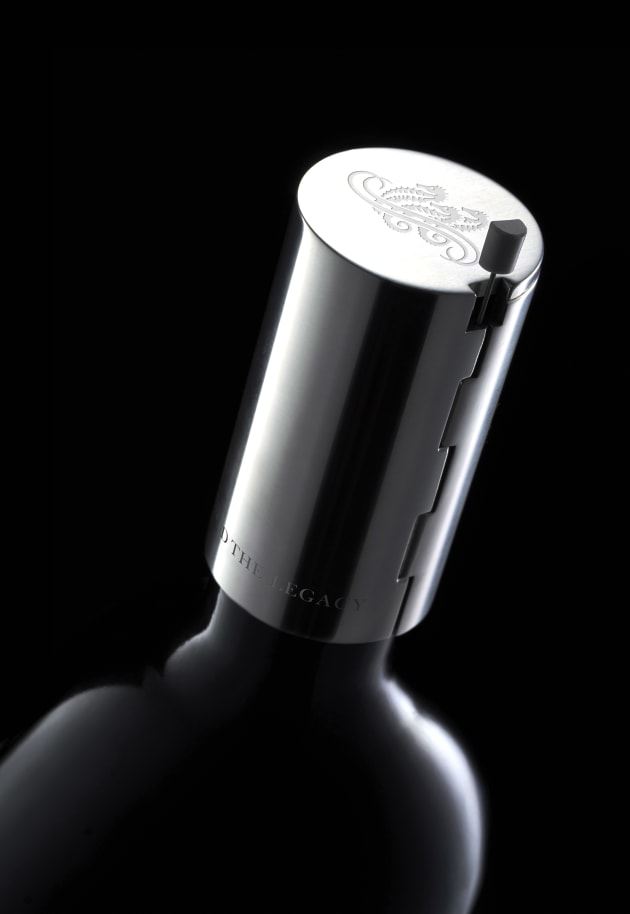 A tamper-proof NFC (Near-Field Communication) device has been applied to every bottle to reassure collectors of authenticity as well as to record and track each individual bottle's cellaring history.
The device is carefully concealed and protected by a bespoke overcap, which can be removed when a hidden pin is released, and includes a certificate of authentication, signed and hand-numbered to emphasise the limited release.
"We wanted to celebrate our 50th anniversary by creating a wine that embodies our heritage and our vision for the future," said Taylors managing director Mitchell Taylor.
"A new world wine inspired by the great wines of the old world that would become a true family legacy. Denomination's work communicates that we are producers of some of the finest wines in the world."
Taylors The Legacy has a limited release of 1080 bottles and is available in select stores for RRP $1000.