Sydney-based design agency Our Revolution has again teamed up with SumoSalad for its latest ready meal product, SumoWell SmartPlate.

Following the launch of SumoWell in January, SumoSalad created SmartPlate as an extension of the range to satisfy consumer demand for efficient meal-time solutions as well as delivering nutritionally balanced food.
The design features a mix of hand drawn images and typography, along with hero, photographic imagery of the product inside across its four variants.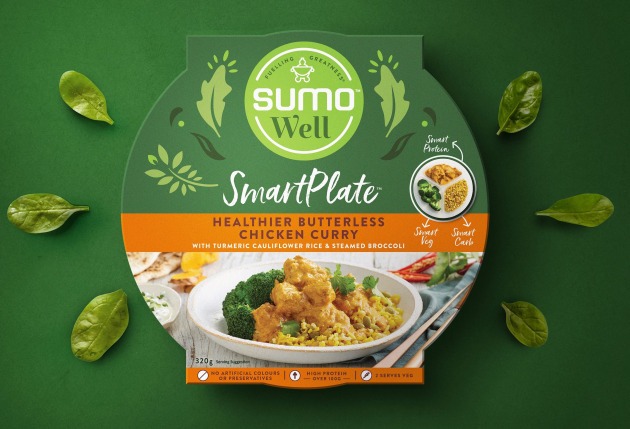 "As we helped SumoWell extend their portfolio into new retail categories, it was important to retain the integrity of the brand purpose and ensure this was brought to life visually through a unifying brand idea," said Our Revolution creative director Jen Doran.
"It was also important to pragmatically educate consumers on what the 'SmartPlate' is and how this is a benefit to their lifestyle and diet. Utilising the packaging design to achieve this was crucial."
The SumoWell SmartPlate range is available in four flavours – Organic Veg Fritters, Healthier Butterless Chicken Curry, Slow Cooked Grass Fed Beef, and Pesto Chicken – and can be found in IGAs around the country.