SumoSalad has partnered with Sydney design agency Our Revolution for the launch of SumoWell, its new range of products available through supermarkets and retailers.
The Australian health food franchise aimed to expand its brand through the SumoWell product options as "healthy, appetising food beyond salads" for consumers, while maintaining the SumoSalad "wellness" identity.
"With 'wellness' being such a strong trend in food, Sumo is the Australian brand that can credibly bring these exciting new 'wellness' food offerings to the market," said Our Revolution creative director Jen Doran.
"As SumoWell stretches beyond salads in the future, we created a brand toolkit that could represent a variety of food products, while retaining the 'freshness' credentials the brand has already established."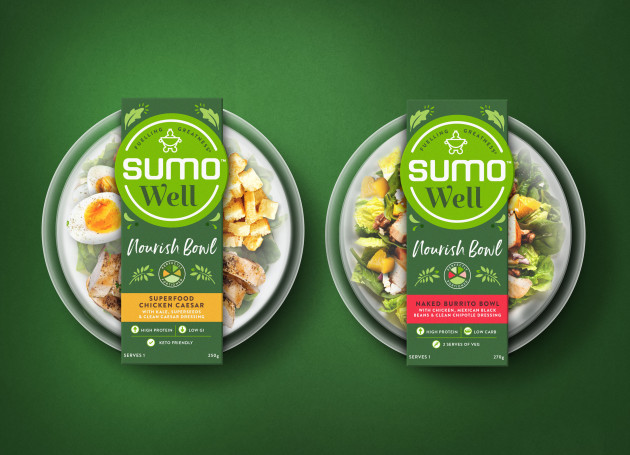 Bright illustrations, bold colours and handwritten typography led the packaging design for the new range, setting a distinct look and foundation for Sumo's latest trajectory in the retail market.
"Our Revolution have an innate approach to consumer branding, packaging design and understanding the customer journey," said SumoSalad head of marketing Gemma Fitzsimons.
"Their strategic process allowed us to identify and create a brand world that has gone on to successfully communicate our USP."
All 12 chef-led SumoWell products are now available nationally at IGA supermarkets, with plans to widen into other distribution channels in the future.