Australian craft beer Kaiju! is set to produce one million litres of beer this financial year, and its colourful packaging design is one of the key factors helping the independent brewer standout among its competitors.
The Kaiju! range features illustrations by Mikey Burton, a New York-based designer, who has created a variety of mythical monsters, drawing on cues from old Japanese movies.
Kaiju! chief Callum Reeves told PKN he first came across Burton around 10 years ago when he, and brother Nat, first started making their golden axe cider.
"Working with Mikey Burton came about because my wife is a computer game developer, and she had her eye on a range of different artists," said Reeves.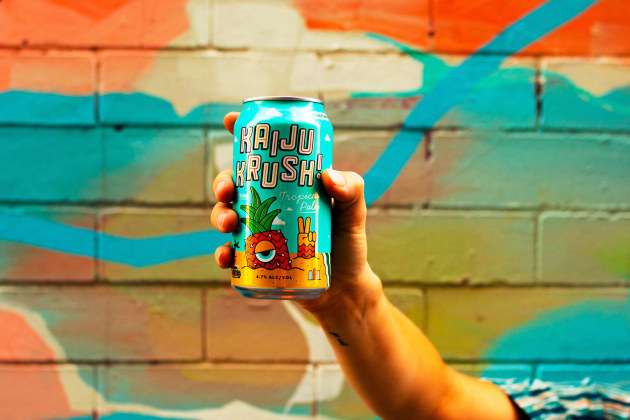 "She really liked his work, though he hadn't made any computer games, but just his general design and artwork had a nice vibe. She wanted to use some of his work but never found the right game, so when it came to launching our cider she suggested we'd get in touch with him and it turned out he was super keen to work on it."
Reeves said the beer was initially called Monster Mash, where one of Burton's designs referred to the character as kaiju, "but ultimately, we had to change our name because Monster Energy had the trademark".
"When we changed the name, we found kaijus were a limited group of creatures but were a really fun world of monsters to work with, there's a good sense of humour around them," said Reeves.
'"The artwork has been a huge part of the brand's success. We found this niche area that we could work with which ​highlights the uniqueness of the Kaiju! Beer brand and its ability to stand out amongst other Australian beers."
Reeves told PKN that because the Kaiju! designs leap off shelf, it instigates a trial among consumers, before delivering in terms of quality of product and then following with a repeat purchase.
The Kaiju Krush pale ale remains as the brand's most popular beet with over 3.5 million cans sold in 2019, which signalled a 35 per cent growth.