Creative agency Squad Ink travelled into exotic territory with its packaging design work for whisky and gin company True North Spirits.
Creative director Matthew Squadrito collaborated with designers Cristie Stevens and Andrew Cunneen to create a premium look for a series of monthly spirits kits.
Each kit includes a pack of five x 50ml spirits, tasting notes, introduction booklet, which come in a custom rigid box using charcoal stock with black deboss gloss foil.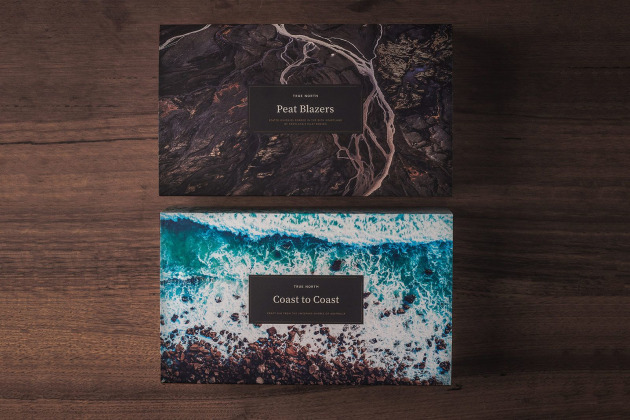 True North commissioned Clark Murphy Print for the printing.
The glass bottles have cork stoppers, and the entire kit is environmentally sustainable and 100 per cent recyclable., according to the company.
The internal mould is made of compressed paper pulp and custom-shaped to fit the spirit sample bottles.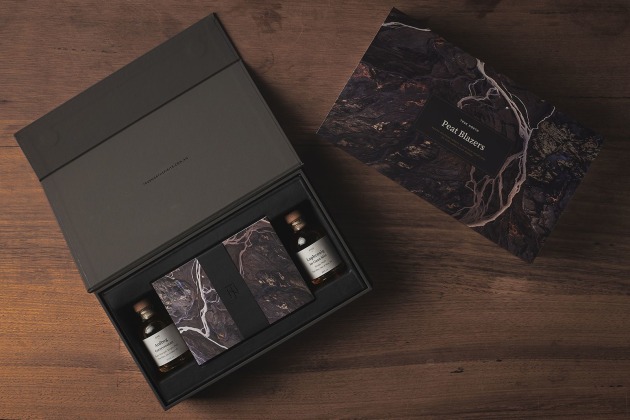 Each kit features its own custom belly band of a dramatic landscape that ties into the origins of the featured spirits.
The design reflects qualities of exploration and adventure, and invites consumers to discover, explore and share the world's finest spirits as connoisseurs.
True North also offers a 'sensory online platform' for consumers to interact with, called The Flavour Trail.