In the lead-up to Mother's Day, Cadbury has released a limited-edition Roses box, featuring an exclusive design by local illustrator Sarah Hankinson for the packaging.
Hankinson took inspiration from the iconic Cadbury Roses rose insignia. The design aims to evoke memories of rummaging through the chocolate box to pick a favourite flavour.
The illustrator added a modern twist with her delicate line work and splashes of watercolours for the design. The colour palette was selected to align with the theme of soft rose reds and all shades of pink.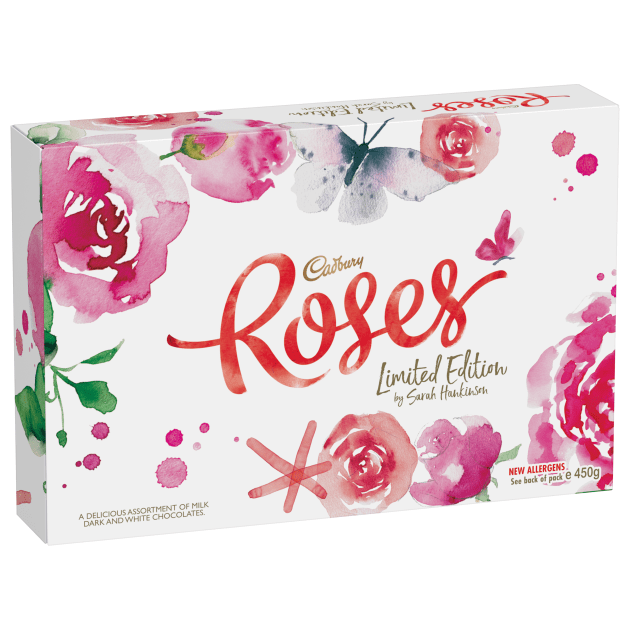 "The illustrations, watercolours, and recognisable Cadbury Roses text harmonise traditional and modern memories of the family-favourite box design," Hankinson told PKN.
"The box calls out to traditional Cadbury Roses nostalgia for consumers to connect their own personal memories with. Not only that, but it also stands out beautifully with the clean, bright white packaging contrasted with the elegant, soft water colours.
"It's the perfect selection for anyone looking to say thank you. The gift of a box of Roses is a special act of love."
Cadbury senior marketing manager Kathy De Lullo said Mother's Day will be very different this year.
"It comes as a reminder of the importance of the bond we have with our Mother's at a time when family has never been so important," said De Lullo.
"We hope this limited-edition gift box of Cadbury Roses inspires Australians to say 'thank you' to the important women in their lives at a time when we're physically distanced from one another."
The limited edition Mother's Day Cadbury Roses box is available at supermarkets and department stores nationwide for RRP $15.50.