Cupio rosé is the latest release by Accolade Wines after it identified a gap in the market for a more contemporary and edgy rosé to widen consumer appeal.
The Cupio label makes use of high gloss, matte and metallic finishes on black paper to give the wine a masculine appeal with positioning of the label placed to show as much of the wine in the bottle as possible to highlight the wine's pink hue.
"The Cupio bottle is a unique shape for wine – one more commonly seen in the spirits category – so the design will really stand out on shelf, particularly to male consumers," says Andrew Stark, general manager of marketing and category, ANZP at Accolade Wines. "We believe it will be a game changer in terms of influencing the at-shelf purchase decision among shoppers."
The launch of Cupio is planned to disrupt the stereotypical category cues. "Overtly feminine Rosé is ubiquitous in this market, so the addition of a more masculine and contemporary Rosé will help to recruit even more drinkers into the category," Stark says.
Meanwhile, Australian family wine producer Calabria Family Wines also recently launched its Pierre D'Amour Rosé – which is French for 'The Stone of Love'.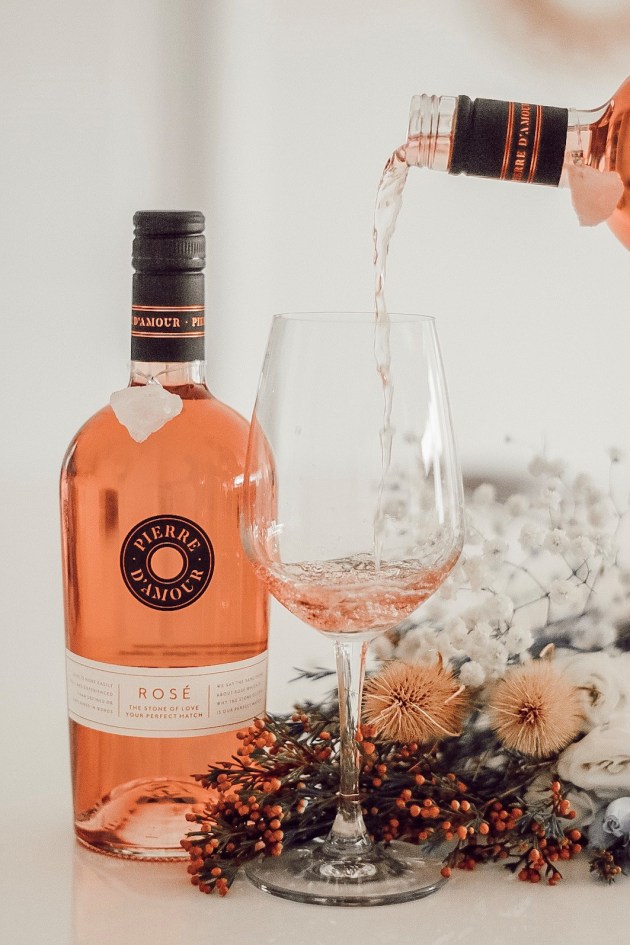 The bespoke packaging is entwined with a Rose Quartz crystal, which is a healing stone that promotes love and represents brand name; the stone of love.
"Love is more easily felt and experienced than defined in words," marketing coordinator and third generation family member Elizabeth Calabria-Staltare says.
 "We have designed this gorgeous packaging with millennial drinkers in mind. The power of Rosé is continuing to grow in popularity and we wanted to add a layer of personality to our packaging, allowing our customers to experience the love story by incorporating a Rose Quartz crystal."  
According to Australian liquor industry sales data, the rosé wine category increased by 65 per cent in value and more than 53 per cent in volume in 2017, and rosé producers are rising to the occasion with new bottle designs that attract attention on the shelf.