Australian food specialists Spiroski Foods has introduced its mini rice cracker range Wice Crackers to its portfolio, working with Sydney agency Percept for its packaging design.
Playful in colour, typography and rice cracker characterisation across each flavour, Wice Crackers is led by its distinct chicken, bear and fox personalities for consumers to easily engage with the brand's packaging and recognise flavours.
"The strength of the colour-blocking, clear product descriptors and the appeal of the characters to childhood imaginations will help the range stand out on shelf," said Percept principal Lewis Jenkins.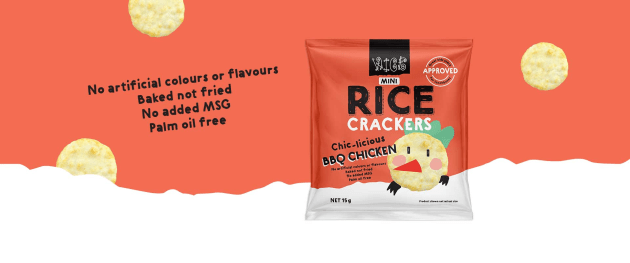 Percept ensured the distinctive Wice logo would stand alone at the top of the packaging, while harmonising it with a mix of fun typography across the design.
"The rest of the pack features fun typefaces in order to appeal to young children," said Jenkins.
"While there is a lot going on, the combination remains complementary, but at the same time, full of energy."
The mini Wice Crackers range is available in three flavours – original, barbecue and barbecue chicken – and is sold in stores around the country.