Sydney design agency Percept has opened the window in Eclipse Organics' muesli products and refreshed an earthy look for its new packaging.
A family owned business for more than 20 years, Eclipse Organics prides itself on its muesli and granola products and looked to Percept to have its packaging reflect its high standards.
Percept senior designer Paula McLarnon said the aim for the design was to keep it clean, fresh, and modern.
"The Eclipse products look beautiful and taste beautiful, so we really wanted to modernise the packaging to make it visually appealing and feel natural," she said.
"We based the design on the look and feel of the website and made sure there was a good personality and life to the packaging as well."
Removing the centred label on the clear package front, Percept's redesign inverted this idea by covering the top of the pack and positioned a window into the natural products lower down.
This was complemented with a warm colour for consumers to easily distinguish flavours, while also appearing striking and bold to "shelf shout" from other brands.
Percept also ensured a playful feel to the products, keeping the iconic Eclipse Organics bear as a motif from the previous design, as well as including hand-drawn elements as a nod to the 'handmade' nature of Eclipse Organics' products.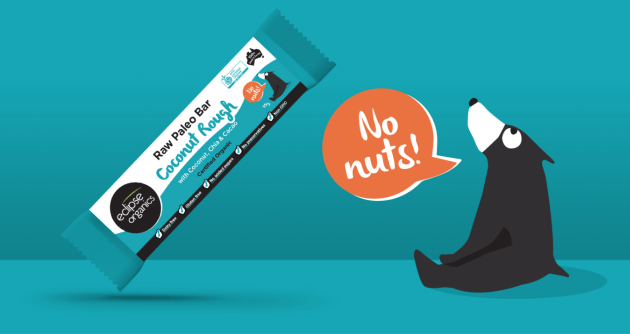 "We played a lot with the handmade and handcrafted idea, so all the icons and shapes are drawn," McLarnon said.
"Even the handwritten-type font plays into this idea to have the packaging feel natural like the product."
Since launching the redesign, Percept has also extended the look to snack bars, as well as the company's vehicle livery.