Millennials don't play by the rules. So play by theirs. Your packaging is the door between you and them. If you open the right door, they'll join you inside.
That door can be a simple statement of environmental responsibility. Millennials applaud businesses that have more than profit on their minds, and that is especially true when it comes to sustainability. Or the packaging could contain a portal to a website detailing the company's sustainability activities. Millennials support businesses that are genuinely improving their customers' lives with informative content.
That door might also lead to a game. Millennials love online games. And while they may distrust traditional advertising (and according to the 2014 survey Engaging Millennials: Trust and Attention Survey, 84% of them do), they will participate in brand-generated activities, like iced coffee brand Oak's 1 Second Coupon challenge on Snapchat in March last year, or its online game, The Most Decisive Game Ever, in April.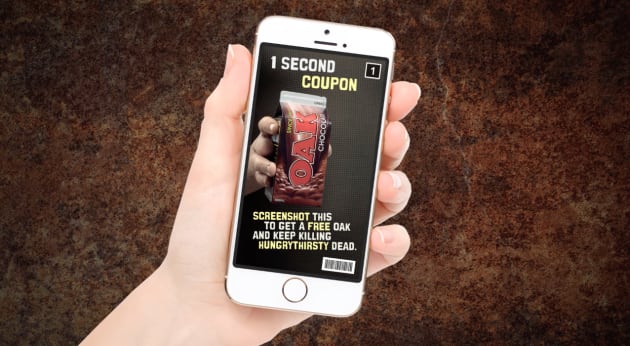 Packaging might be the portal that helps millennials find and share a YouTube campaign, like Lynx' 2017 Men in Progress, a nine-part series of documentary-style interviews on what it means to be a man.
Nearly 300 hours of new YouTube videos are uploaded every minute, but millennials listen to the recommendations of their peers – this makes packaging a useful way to get branded video content known and spread.
Millennials support brands that ask for their input. Australian millennial entrepreneurs, Nik Mirkovic (now 22) and Alex Tomic (23) built their business, HiSmile, from scratch with no marketing except the input of users – from everyday millennials to millennials influencers – discussing what they think about their teeth whitening products and packaging. Millennials respect authenticity and they don't mind if your content is raw.
Millennials are the co-creating generation. If they want help to do something, they'll ask for it online. They like brands that do the same. Fanta's big shake-up, which launched in April this year, for example, is asking millennials to redesign everything from billboards to product. Fanta's packaging could have been the on-shelf and in-the-hand means to spread that news from person to person. (Sadly, it isn't.)
They especially like to co-create if the activity is about them – like Nestle's personalised KitKat campaign that recently ran in the UK that invited consumers to create their own unique packaging by uploading their own photo for printing on the flexible wrapper.
Millennials listen to one another's recommendations and are happy to share your news for you if they like what you have to say, and how you are saying it.
A case in point is the successful campaign Dentsu created for Japanese water brand Mainichi, using digital printing to create 'daily news' shrinkwraps on the water bottle. The bottle designs linked to live news via an augmented reality (AR) activation.
Lastly, millennials are too old for toys, but gadgets excite them. KFC India's 5-in-1 meal box charged millennials' phones. KFC Canada's bucket printed millennials' selfies. These promotional ideas have assets that price deals don't, like being shared on social media and being talked about in the online places millennials frequent.
You catch a millennial by pointing them to what they want to know or inviting them to create what others know about you, showing them something that entertains them, or being something new that entertains them.
And packaging can be the portal.
As Jason Beckley, BDM for HP South Pacific puts it, "Using packaging as the pathway to immersive entertainment, as a platform for co-creation, and as an expression of the individual's identity and values creates exciting opportunities for brand owners."
Customised and personalised digital printing executions on packaging can deliver all of this right into the hands of the millennials you want to reach.