Achieving shelf stand-out is easier said than done, but Loop Brands creative director Mikey Hart says there are ways to get a brand noticed.
Effective shelf stand-out is best achieved when brands resonate strongly with shoppers, and this is more than just about using bold, bright colours.
Loop's Mikey Hart says that while the number one role of packaging is to be noticed and inform a purchasing decision, many brands are blending in rather than standing out.
"You may catch my eye and demand my attention, but that doesn't necessarily mean I care to choose your product," he says.
"I'm surrounded by packaging that literally punches me in the face with loud graphics and claiming benefits.
"I'm not too sure how many of them are building long-term, tangible connections with consumers. At the other end of the spectrum, playing it safe is potentially even more dangerous to a brand's success."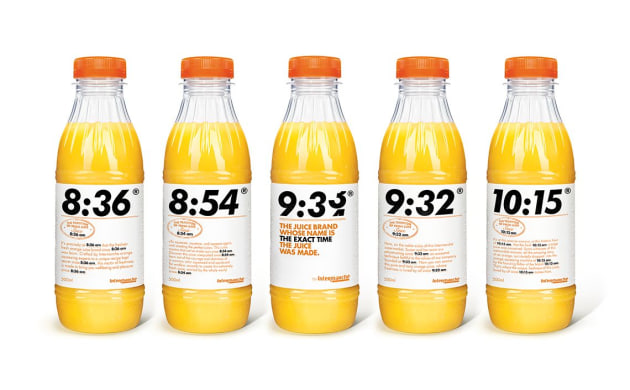 Hart says shoppers have an autonomous and efficient mindset before they enter the supermarket.
"Instinctive purchases are made because they're scanning for items that align to their own needs, values, beliefs, experiences, and expectations. Decisions are fast and are often made subconsciously," he says.
"The amount of choices people have available to them outweighs the time they have to consider the choices.
"Therefore, it's even more important for packaging to resonate and relate to your defined target audience. This will in turn perform the standout you require because shoppers are finding and identifying pack communication they can relate to."
Hart gives four steps to creating effective packaging that gives lasting shelf stand-out.
1. Compose a compelling narrative. When confronted by two comparable products such as orange juice or a hair brush, a customer has to decide whether they will buy it more than just once. Without narrative, consumers can't connect with you, nor can they be expected to be loyal to your brand.
For example, Intermarche is a juice brand whose name is the exact time the juice was made:

2. Create a design strategy. This will identify how you should be visually connecting with your audience. Guide shoppers to make a choice and value your brand more than your competition. Identify a clear design aesthetic and ask yourself ''how do I feel emotionally when I look at the design?"

For example, the Be Natural brand went for an anti-corporate, joyful, visually uplifting celebration of ingredients from plant-based foods.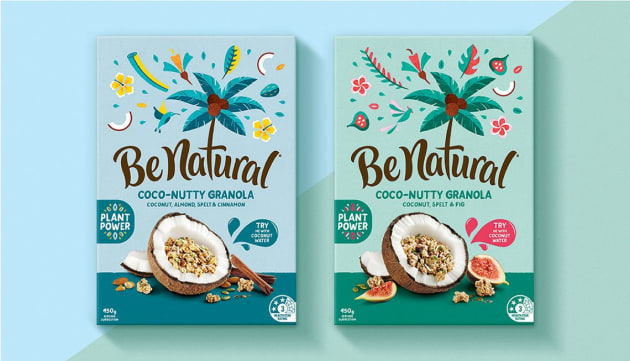 3. Be distinctive. Vague brands are a liability! Build memory triggers your audience can gravitate toward. Leverage, reinvent, or create compelling distinctive assets. Push yourself to create something beautiful and engaging.

Hair tools and accessories brand Lady Jayne, for example, evolved from a generic, faceless mannequin into a distinctive, contemporary classic brand ambassador.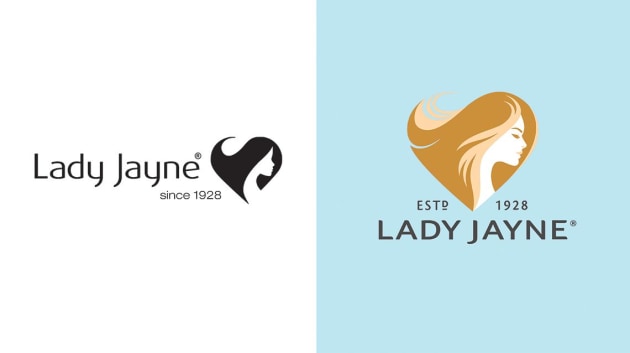 4. Be consistent. Now you're dressed to impress and are looking the part. Be consistent in your brand behaviour and reinforce the values you've put in place. Avoid unnecessary changes, whilst keeping the brand fresh and interesting. You must however embrace your visual brand and not put over-restrictive cookie cutter guidelines in place.

For example, Roar Cordials (top) uses mouse shadow changes across the cordial range.
Shoppers are not magpies flying around looking for bright and shiny brands. They're smart, sensitive and responsive and looking for brands to bring meaning to their lives.

Effective packaging is no longer about the stuff you make, but the stories you tell. From the wise Dr Seuss: "Why fit in when you were born to stand out!"