The Jamaica Blue franchise has won Best Brand Transformation at the QSR Media Awards, as the Australian coffee brand refreshed its logo, colour palette and in store experience for customers.
The new look Jamaica Blue packaging design and marketing puts the brand's mission to "escape and refresh" at the forefront, and aims for an "energised brand evolution" with its warmer colours, bolder typeface and representing the roots of the brand – the blue mountains of Jamaica – through its logo revision.
Jamaica Blue general manager Drew Eide said the brand for more than 25 years has had a distinct connection to Jamaica and the island's relaxed, quirky culture.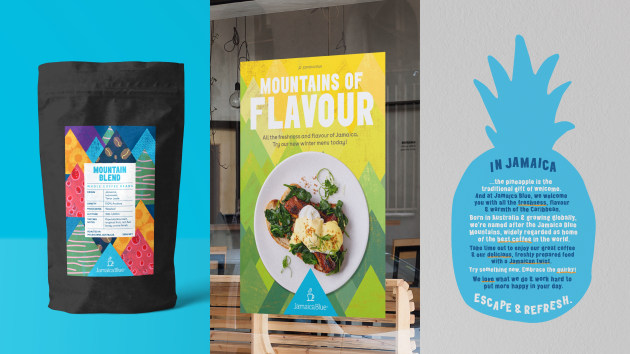 "Over time we have strayed somewhat from that important connection, so we have taken a path back to our roots and rediscovered what we love about that amazing place and our offer," said Eide.
"The result is a really exciting design and experience led overhaul for our customers and early results from the initial roll-out are exceptionally encouraging."
The redesign was further guided by design agency Frost* Collective to deliver the design strategy and brief.
"Winning this award provides enormous encouragement for us to deliver what we love at Jamaica Blue with revitalised enthusiasm to our marketplace," said Jamaica Blue marketing and customer experience manager Melissa Wei.
As part of the QSR Media Sandhurst Fine Foods Conference in Sydney, the 6th annual QSR Media Awards recognised achievements from the quick service and fast restaurant industry.