Caps & Closures has launched its new EzySpray Boost range, a pre-compression trigger made using 100 per cent PP and up to 50 per cent recycled content that aims to provide an easily recyclable option for sprayable product packaging.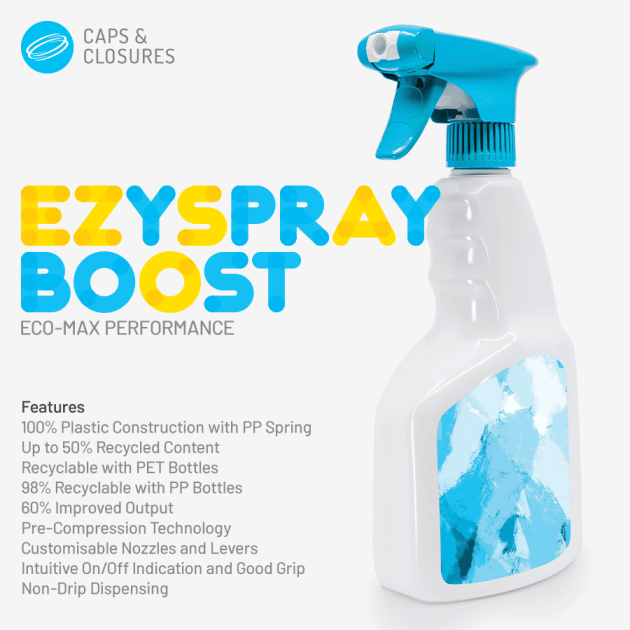 With its advanced technology, Caps & Closures says the EzySpray Boost offers "unparalleled" spray control, precise particle dispersion, and an impressive 60 per cent improved output compared to mainstream triggers.
The EzySpray Boost embodies Caps & Closures' commitment to sustainability, being crafted with a 100 per cent all-plastic trigger pump, including a plastic spring, and is designed for easy recyclability. It comes with up to 50 per cent recycled content, and is certified recyclable with PET and PP bottles, ensuring responsible disposal.
In addition, the company says customisation is key with the EzySpray range, and customers can express their brand's identity with a variety of colour combinations, and explore further personalisation through laser engraving or printing.
Also, with its on/off indication feature, non-drip dispensing, and a design for good grip, it hopes to provide pleasant experience for users. A removable screw closure option is also available for refillable packaging.
Caps & Closures states that the solution offers a 60 per cent improvement in output.