Independently owned grocer IGA has launched a private label range boasting a natural, earthy packaging design which reflects its connection to the community.
According to IGA retailer Roz White, the "striking and unique" packaging designs, under the brand name of Community Co, are matched with cheeky descriptions and lots of personality.
The designs includes speech bubbles with quips such as 'put a pep in your step', 'are you a health nut?', 'Aussie, Aussie, Aussie, oats, oats, oats' and 'you'd be loco not to choose coco'.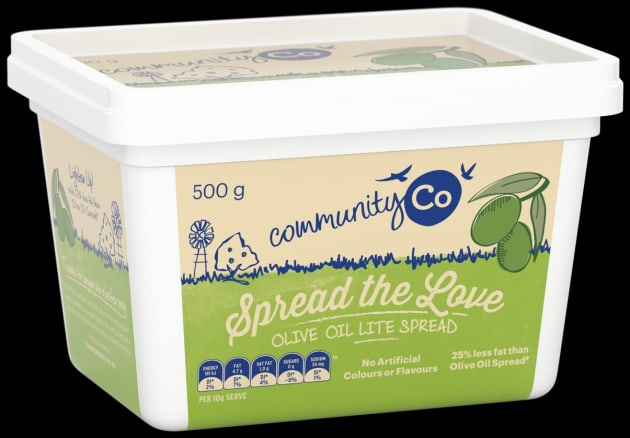 The range has been developed with responsible sourcing practices in mind, and the packaging reflects the grocer's ethos.
For example, while the majority of bacon in Australian supermarkets is produced from overseas pork, the Community Co range offers bacon which is made from 100 per cent Australian pork, and this is reflected on pack.
The money raised through the sale of Community Co products at IGA stores will be returned to each store's IGA Community Chest fund, where they are returned to local community initiatives.
The Community Co range is available at IGA stores nationally (excluding Tasmania).
Another recent initiative by IGA was to launch a pop-up art gallery made from food in the Community Co range.
The art collection, The Museum of Contemporary Eats, brings to life famous faces and iconic scenes from Australia's community, as interpreted by food artist Prudence Staite.
The collection will be shown at Supamart IGA Tramsheds, Harold Park, Sydney this weekend, and one of the creations will depict former Australian cricketer Glenn McGrath (above).
Glenn's portrait was made out of peppercorns, chia seeds, sesame seeds, pepita, linseed, and pistachios.