A Latvian yoghurt drink maker used Mosaic technology from HP to one million different bottle labels for its new range.
The 'Shake' yoghurt cocktail range includes a unique bottle design for each consumer due to HP's variable printing technology.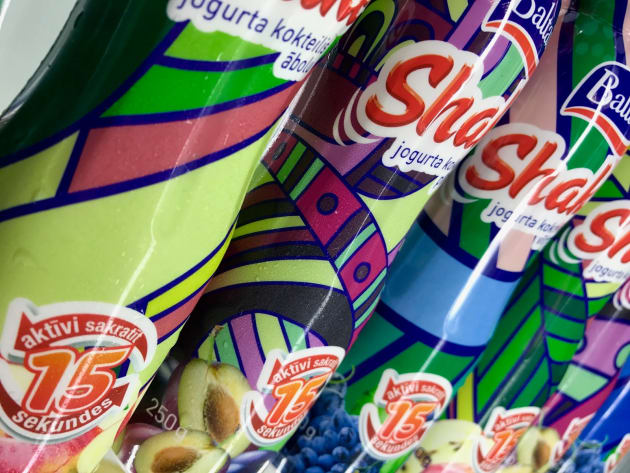 Creative agency Immer Design Studio worked on the graphics for the plastic polymer bottles, which form a limited edition range.
The cocktails, from Latvian dairy company Tukuma Piens, are available in flavours of summery plum, orange grapefruit, and apple and grape.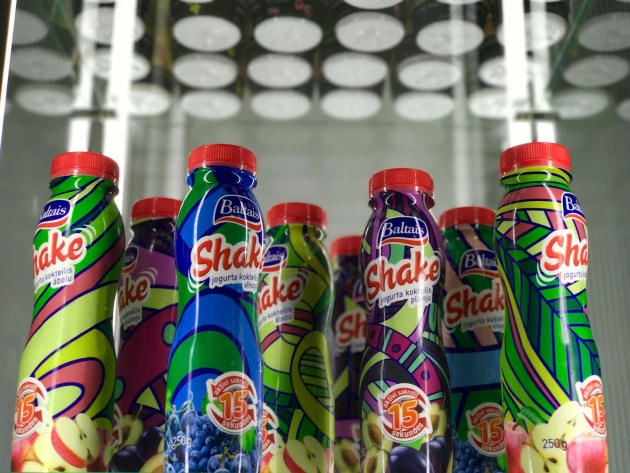 Consumers can just shake the drink, and it becomes thick and foamy.