Halloween is upon us, and Australians are expected to spend around $159 million on chocolate and confectionery products this year as celebration of the holiday continues to grow across the country – which means more packaging as well.
Research by confectionery manufacturer Mars Wrigley found 43 per cent of Australians plan to celebrate Halloween tomorrow (31 October), with nearly 60 per cent claiming Halloween is growing as a celebration in their residential area. Tasmania is expected to take the lead in Halloween participation (88 per cent), followed by both South Australia and Western Australia (82 per cent).
On average, money spent on confectionery during this time of year is $21.89 per celebrator, with one-third spending between $15-30 each year, 28 per cent spending between $30-45 and 24 per cent spending between $5-15.
Brands around the world have updated their products and packaging to match the spooky season – here is a roundup of some of the new designs, courtesy of Interpack.
Halloween Bacardi bottle
A must for rum lovers and Halloween fans in the United States of America: the special edition Bacardi bottle has been available in stores across the country since the beginning of October. The black-and-orange label glows in the dark.
The Halloween Fanta bottle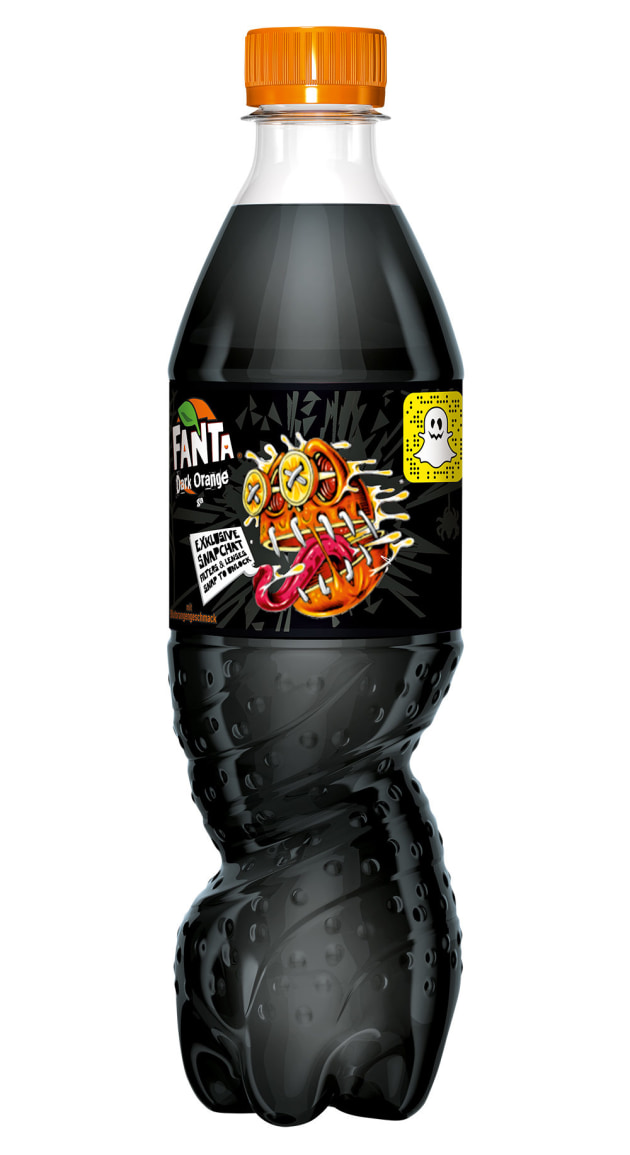 This year, the Coca-Cola Company took Halloween to the next level and released a special edition Fanta with a different packaging as well as a different content. "Dark Orange", a black lemonade, aims to emphasise the scarily delicious experience in a werewolf-themed bottle.
Until 31 October, this 500-millilitre limited edition is available worldwide in the flavours orange, lemon, fruit twist, pink grapefruit and grape, and comes in a bottle with an on-pack design by Israeli illustrator Noma Bar. In addition, the Coca-Cola Company ran an elaborate marketing campaign for this unusual type of Fanta on social media, among other channels.
M&M's Halloween limited edition
Mars Inc's usually so cheerful M&M chocolate balls turn scary for Halloween 2019. With their even crunchier and more chocolatey content, the 300-gram bags have entered the market just in time for the season of the witch in a spooky design with scary colours designed to stand out.
The Kit Kat Halloween special edition
Kit Kat Pumpkin Pie first hit supermarket shelves as a limited edition in 2017 – and was such a resounding success that the classic, crunchy wafers have once again been covered in pumpkin cream for Halloween two years later. The layouts of the respective packaging have been maintained; the packaging holds a standard content of around 300 millilitres; bags containing miniature Kit Kats are also available.
In Canada the Nestlé confectionery group will be celebrating Halloween this year with a limited packaging edition that sports a black cat. It contains 30 miniature versions of the popular chocolate wafers – perfect for any Halloween party.
And Japan is getting spooked, too. In addition to Nestlé's Japanese Kit Kat specialities in regional flavours such as wasabi and matcha, this Halloween the assortment will be expanded to include the "Otona no Amasa" ("sweets for adults") series, a spooky and colourful packaging variation on the regular apple cake version.
The plastic cover on the original, matcha and Otona no Amasa flavours will be replaced by origami paper that contains instructions on how to fold the paper into a tiny origami crane after enjoying the chocolates.