Scotch whisky brand Grant's has announced its global brand refresh with its new packaging and renaming of its signature blend, launching in Australia this month.
The new Grant's Triple Wood features a maroon crest label, teamed in white and gold typography, as well as embossing its establishment date, 'Since 1887' and tagline, 'Stand Fast' on the glass bottle.
Grant's chief marketing officer Philip Gladman said the company's new brand refresh would reinforce the influence of the Grant's name around the world.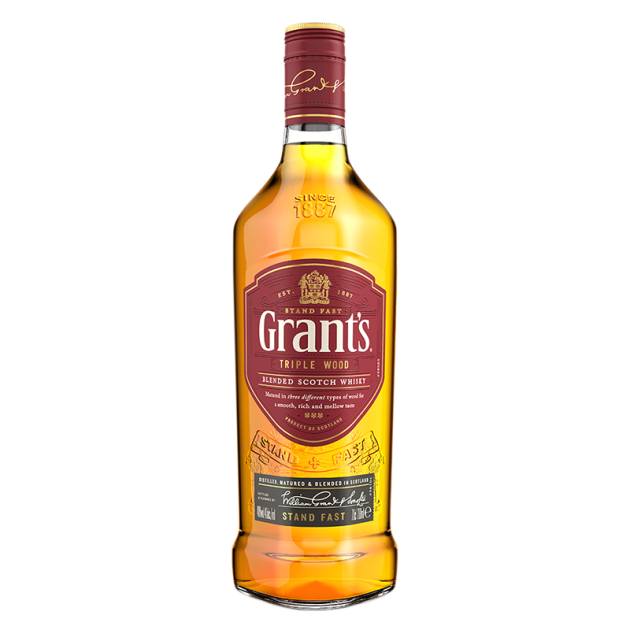 "While other blended whiskies are declining, Grant's continues to go from strength to strength, leapfrogging others to become the world's number three [and Australia's number two] Scotch whisky," he said.
"As the whisky that holds the family name, we have big ambitions to be the most distinctive player in Scotch whisky and are proud to celebrate our Triple Wood maturation."
Grant's continues to use its 130-year-old formula by drawing 60% of its flavour from cask influence, with the new Triple Wood blend resting in three casks: Virgin Oak, American Oak, and Refill Bourbon.