Edible Bug Shop has launched its consumer facing brand Circle Harvest with a new logo and fresh branding in time for National Science Week, working with Clemenger BBDO and Luminar for the packaging.
First established in 2007, Edible Bug Shop is run by a team of scientists developing products using insect protein with an aim to feed more people with less resources. 
It was one of the businesses selected in the Mars Seeds of Change Accelerator Program last year, and as part of the initiative, Edible Bug Shop worked with Clemenger BBDO to help grow the branding, messaging and design of its products.
"An area where we have always struggled is with the branding of our retail range, we could never seem to get the right branding to show off our unique ingredients as well as our story," Edible Bug Shop founder Skye Blackburn said.
"The team at Clemenger really took the time to learn about our journey so far, about all of our staff and what was important to them in the design, as well as our farming and manufacturing processes and I feel that all of these things are reflected in the new branding."
Blackburn told PKN the company has matured in the last 13 years and was in need of a new logo, which featured "a big, life-like grasshopper on a fork", and wanted the new look to reflect its progress.
"The new logo has been inspired by our story and how we farm our insect proteins. The imperfect circle in the logo represents the way that we circle fruit and vegetable waste back into our food system by feeding it to our mini livestock, the yellow sun shows us the solar energy we use to help us reduce our outputs and the crickets and mealworms on the logo are drawn in a way that is fun and inviting," she said.
"Luminar is our packaging supplier – we chose to keep a hand-made look and feel to our products by applying matt stickers to the plain black paper bags. They can be recycled and in the not too distant future, we will be moving to home compostable packaging for all of our products with the help of Luminar."
Blackburn said one of the biggest barriers of consumers adopting insect-based proteins has been perception, and with the new Circle Harvest branding, sharing the messages around the importance and ease of including insect proteins as part of the food system was now possible.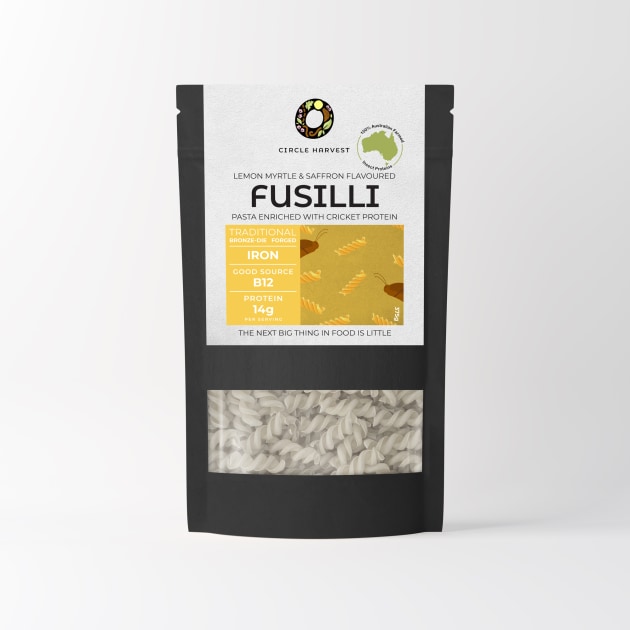 "We feel that consumers are ready to start including insect proteins in their diets, but are often unsure of how to do this, the products in the new range make it easy to incorporate insect proteins into everyday life and make them more accessible to a greater range of customers," Blackburn said.
"The next bug thing in food is little. Hop on board."
The launch of Circle Harvest coincides with 2020 National Science Week, which is running from 15 to 23 August, with the new products now available online through the Edible Bug Shop website.