Creative agency Anthem Worldwide, a division of brand agency SGK, was given the task of refreshing the Magners cider brand across Asia-Pacific.
To ensure consistency across the region, Magners owner C&C International partnered with Anthem Worldwide (Singapore) to re-design and create a cohesive packaging label design system across all variants.
Including a new flavour, Juicy Apple, C&C set out to create an 'experience' for consumers through packaging.
The team did this by speaking to retailers, sales teams, distributors, and consumers across Australia, New Zealand, China, Hong Kong, Indonesia, Singapore, Taiwan, Thailand and Vietnam.
It found a need to create a new variant for non-European millennial palates with a sweeter flavour, in the form of Juicy Apple.
This was brought to life with an easy-to-navigate label design system.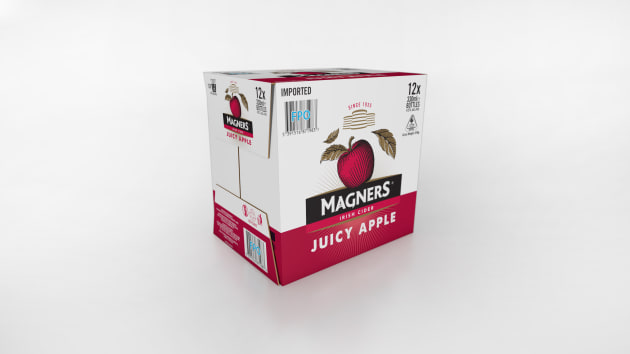 The team also identified easy-to-open caps and helped test them as a way of modernising and improving engagement with younger consumers.
They reworked the label to dial up the fruit, make it look less like beer, and removed the Irish cues, as they weren't resonating with APAC consumers
"Together with the Anthem team in Singapore, we managed to unearth new insights into consumers' self-expression journeys," marketing manager Andrew Herd said.
From insight to execution, both teams conducted extensive immersion activities, category analysis and audit sessions within the target markets in APAC.
Based on the value proposition of "real fruit, real cider", the Anthem team spearheaded the creative strategy, which has resulted in a fresh, striking look for Magners cider.
The new product range is scheduled for rollout within Australia, New Zealand, China, Hong Kong, Singapore, Taiwan, Thailand and Vietnam.