Duallok CR3 is the latest packaging system from UK-based Burgopak, designed with a double-lock design to ensure child-resistance and safety from high-end controlled substances.
The pack consists of a card-based tray and sleeve, where contents are secured inside and accessed by pressing two buttons on the side of the pack and pushing the tray out of the sleeve.
The three-step process is said to create a cognitive challenge for young children, while the directions printed outside the box provides insight and intuitive interaction for adults.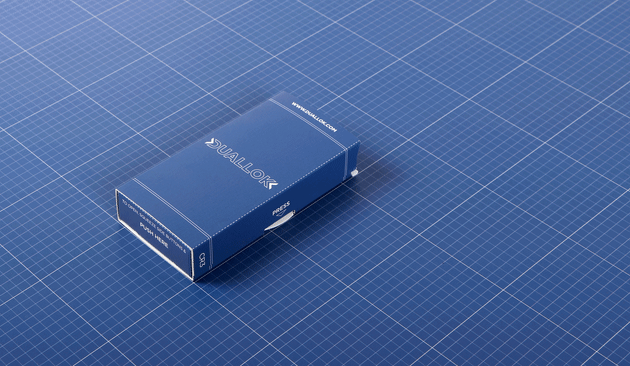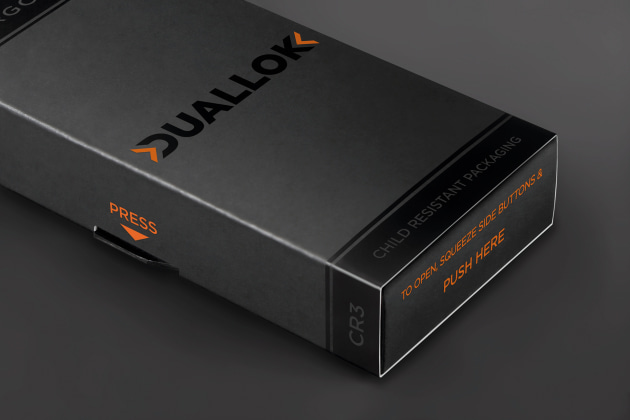 "Duallok is a beautiful, user friendly and compliant packaging system, and the format can be tailored to suit a wide range of products that fall within the controlled substances category," said Burgopak managing director Rosie Reardon.
"The CR3 is our first patented product, and has just passed child resistant and senior friendly testing under the 16 CFR 1700 guidelines," she said.
The design features a slick, matte black look with black spot UV for the Duallok logo and text, as well as pops of orange for directions to open the pack, made from diecut polypropylene.
BurgoPak has an Asia Pacific office based in North Sydney.