Kellogg's has created a new breakfast blend, combining cereal with granola, in its new Just Right Fusion range. It worked with design studio Jam & Co for a "best of both worlds" pack design.
Jam & Co had a design brief to create a pack "that would disrupt the category while also allowing Just Right original to sit alongside this new sku".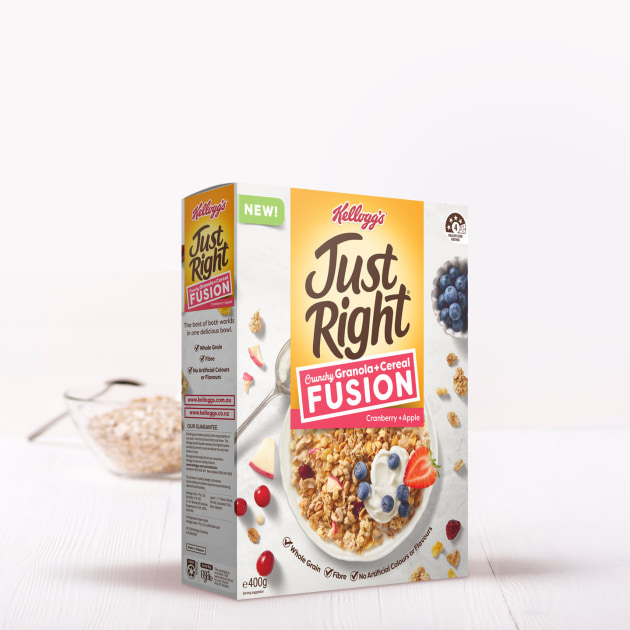 The final design incorporated the Just Right colour palette to "instantly connect with the current consumer" while showing the new food format, combined with a mix of typography to help differentiate from the original Just Right range.
"The loyal Just Right consumer needed to be taken on a journey and new consumers were required to buy into this new offering," Jam & Co CEO and founder Jennifer Segail said.
"The use of appetising photography with natural, rustic styling, and the 'Fusion' lock up were the keys to the success of the pack."
The packs also feature a standard print finish (aqueous varnish finish), and were printed by Graphic Packaging International Europe. 
The new Kellogg's Just Right Fusion range has two varieties –  Cranberry & Apple Fusion, and the Almond & Cashew Fusion – and is now available in Coles stores from RRP $6.00, as well as in Woolworths from October 19.