Mikey Hart, creative director at Sydney design agency Hulsbosch, tells PKN how brands can turn a browser into a buyer in under seven seconds.
Our shopping experiences are based around critical moments of truth and the first impression – it only takes seconds – is when a shopper is confronted by a brand.
It's here that they encounter a brand's value as a tactile activation and a 'first moment of truth' that can successfully initiate a path to purchase. Procter & Gamble – widely credited for coining the phrase 'moment of truth' (2005) – describes this insight as the "moment a consumer chooses a product over the other competitors' offerings."
Market share gain starts with committing to re-investing in your brand, which can enable creative design to deliver relevance and distinction from competitors. Lack of investment can lead to settling for category norms and category conventions. Simply put, playing safe stalls success.
It's that creative 'pop' which invariably will attract and persuade consumers the product is worth purchasing. Couple this with the benefit of real engagement with a product when it's in the hands of a consumer – this is when packaging comes into its own.
It is the alluring silent salesman.
What gives a product presence at shelf, what makes it stand out from the competition, is often mistakenly attributed to the size of a logo or a brightly coloured pack. This does not make good packaging design. Far from it.
Product strength at shelf embodies a simple truth – let's take a look at examples that illustrate some of the components for calculating consumer impact in the FMCG space: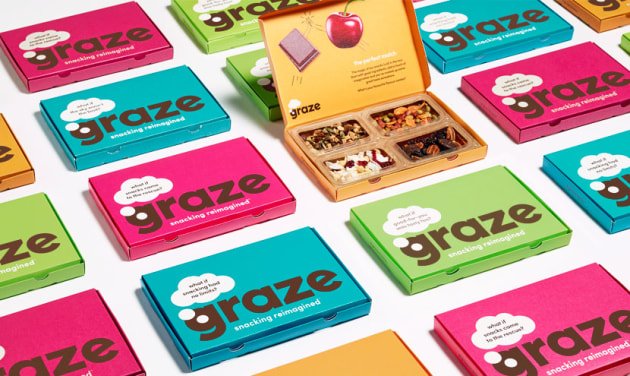 Brands like Graze in the UK leapfrog their competitors with the right strategic brand thinking and impressive design execution. Also, they have invested in distinctive points of difference for their products that deliver a daily 'snack lunchbox' for adults.
Points of difference:
Uplifting and positive colour palette
Product personalisation with a choice of 100 ideas
Fun personality. Healthy need not be worthy. Approachable and fun!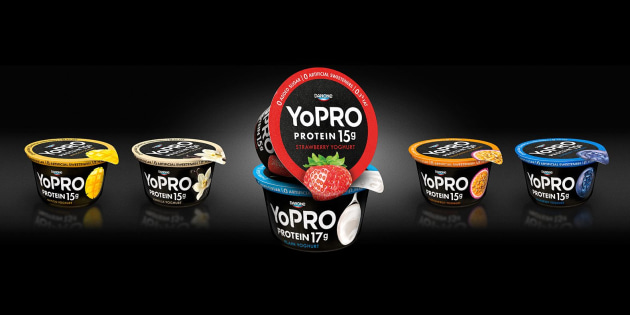 In the crowded yoghurt section of the supermarket, Danone's new YoPRO, a high protein yoghurt packed with seriously high protein and no added sugar, is receiving glowing reviews. The brand's tone of voice delivers an engaging hit that is the perfect prelude for a successful product naming.
Naming and Tone of Voice:
Anti-corporate and cheeky
Talks to consumers like a friend
Product proposition abbreviated to create an ownable shortcut and unique sub brand name to own and defend: Yoghurt + Protein = YoPRO
Thankyou is an Australian social enterprise that began in Melbourne in 2008. It has gained attention for its use of public lobbying via mainstream and social media in order to influence supermarket retailers to stock their products – which Coles and Woolworths now do, and also Australia Post.
Communicate values distinctively:
Not just a bottle of water – consumers can buy into brands that support a company's purpose around a charitable cause
Impressive product range that extends to Thankyou Body Care and Thankyou Baby
Simple, eye-catching design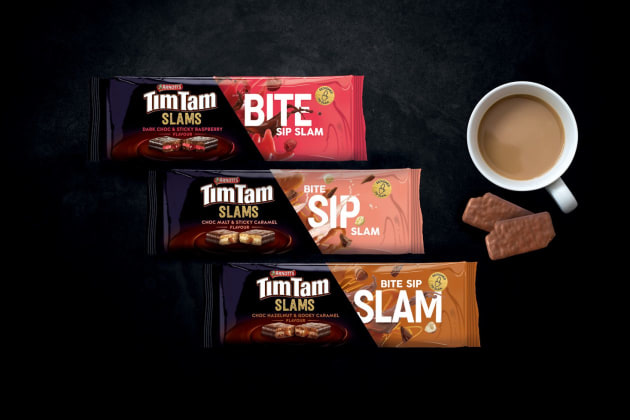 Ranked the most popular biscuit per capita, there is no denying the success of Arnott's Tim Tam brand. Arnott's launched earlier this year a special edition promotional Tim Tam Slam range, this time focusing on one of Australia's favourite past times: dunking biscuits.
Celebrates a brand ritual:
Commemorates what consumers love about Tim Tams
Recognition of a product ritual and looks to own it
Feature images still say, 'it's an irresistible combination'!
Today we are designing packaging for a world that is dramatically different from the past. Brands must pursue a culture of invention and look to lead category conventions by re-vitalising and re-writing the category codes and expectations. A pragmatic, competitive and forward thinking strategy will enable packaging design to fulfil that 'pop' on shelf to ensure consumers find the moment of truth from a compelling brand story.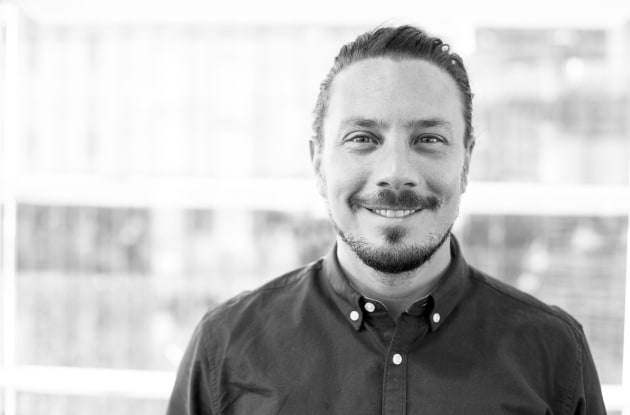 Hulsbosch recently appointed Mikey Hart as creative director – consumer brands. Hart has over 15 years' international design experience in senior agency roles and is a proven creative lead having worked on global client portfolios for, among others, Bayer, Be Natural, GWF, Kellogg Europe/ APAC, McPhersons, Nestle and Unilever.