Aerobal, the international organisation of aluminium aerosol container manufacturers, has announced the winners of its annual awards.
Judged by a panel of 10 specialist journalists from four continents, including PKN editor Lindy Hughson, the World Aluminium Aerosol Can Awards this year saw US manufacturer Ball Corporation take out the prize for prototypes, while the winner for cans already on the market was Montebello Packaging of Canada.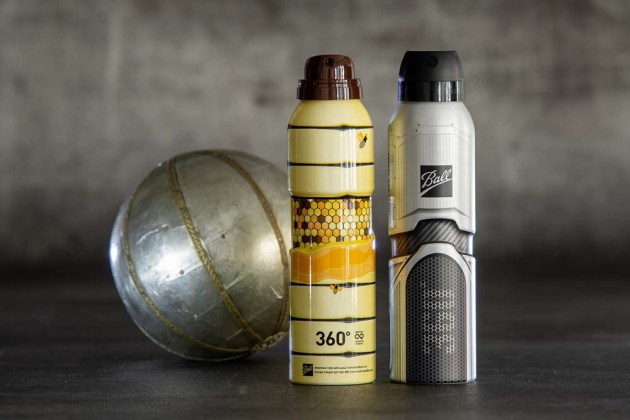 Ball's 360° technology, which enables a wide range of shapes to be created over the entire circumference of the aluminium can, impressed the judges with its capability to produce proprietary shapes for customers; its graphic design aligned to the respective relief area; and its user-friendly shape which gives added grip, among other features.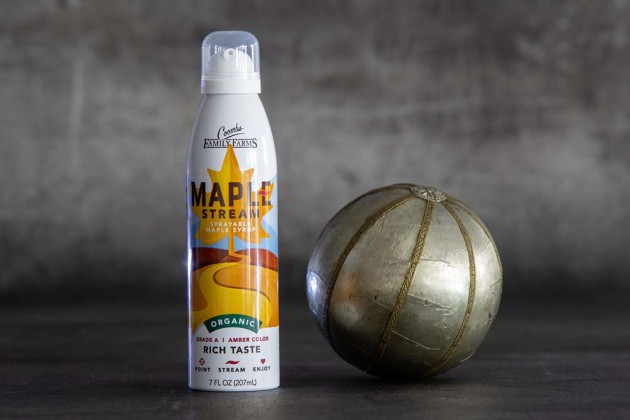 Montebello's Coombs Family Farms Maple Stream can features a special shoulder shape for convenient handling. Printed with a white base coating in dry offset printed graphics with gloss over varnish, the judges liked its high print quality, which came about thanks in part to the manufacturer's graphics team being involved in development from concept phase through to final implementation.
Leopold Werdich, president of Aerobal, said the awards inspire creativity and drive innovation.
"Year after year, the Aerobal competition is the benchmark for the innovative strength of the industry and a reliable indicator of new trends and ideas. This is also a reason why the competition attracts a great deal of interest and meets with a correspondingly positive response from the international packaging media.
"In recent years, solutions for reducing the weight of cans, breathtaking new shapes and printing techniques with photorealistic print images or fascinating tactile effects have been awarded prizes. Our competition has thus paved the way for many new ideas and improvements to make it to the markets," he said.
Aerobal secretary-general Gregor Spengler added that the award demonstrates the industry's high level of performance and creative potential.
"At the same time, the competition also reflects the wealth of benefits that aluminium aerosol cans have to offer over other comparable packaging materials. Just think of their excellent hygiene standards, their first-rate product protection, their endless recyclability, their high degree of safety, and their easy and consumer-friendly use," he said.