Australia's much-loved biscuit brand Arnott's has added a new range to its growing snack portfolio, with The Edison Agency engaged to help develop a 'back to basics" sub-brand that showcased the simple joys of baking using only ingredients you would recognise from your pantry.
With great tasting home-style biscuits and an appetite to innovate, this simple new range needed a confident voice, according to Amber Bonney, director at The Edison Agency.
" Our task was to bring this exciting new product to life through research, brand design, asset creation and packaging."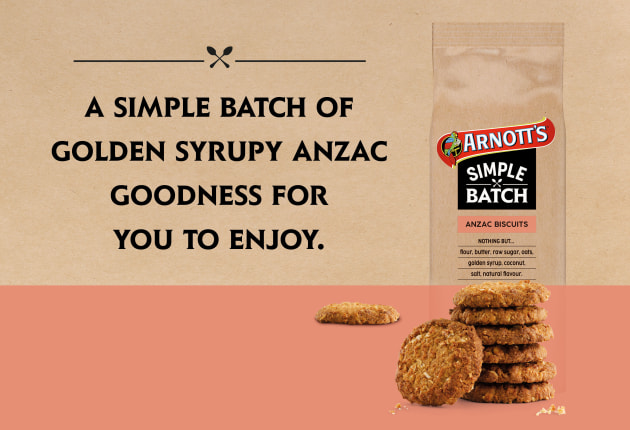 To come up with the brand's unique expression, Edison analysed premiumisation cues, the world of 'better-for-you' snacks and whole foods to help uncover key cross-category insights.
The design solution uses a bespoke packaging format developed by Arnott's – an innovative vertical tray allowing the range to have strong shelf cut-through in what is a cluttered and competitive environment.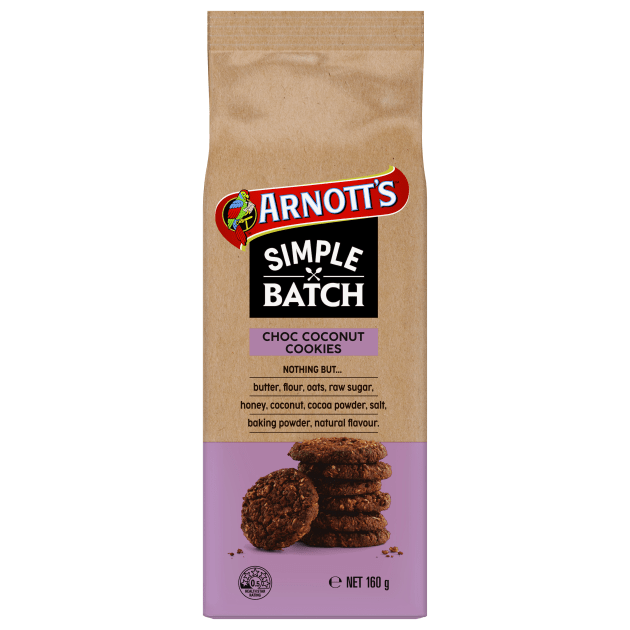 The visual tension created between the look of brown paper and the vibrancy of the nostalgic colour palette supports the brand idea of "home style biscuits baked by the experts," allowing the beautiful simplicity of the biscuit to be the hero.
Edison's design idea mirrored the authenticity of the product itself with an honest list of core pantry-style ingredients and 'real' product photography – no embellishments.
The Simple Batch biscuits contain only familiar, recognisable household ingredients such as flour, honey, oats and eggs, and sweetened with raw sugar, honey or golden syrup. 
"We are incredibly excited to launch Arnott's Simple Batch and deliver a new offering to biscuit lovers," Arnott's marketing director for snack innovation Sarah Ryan said. "We know people enjoy the taste and texture of home baking but often don't have the time or interest to pop on the oven mitts, which is where Simple Batch comes in. Delivering simple ingredient and delicious biscuits – it's a win, win," Ryan said.