Design agency BrandOpus Australia has executed the brand strategy, visual identity and packaging design for Abundance, a new entrant in the frozen-ready meals category.
According to Nikki Moeschinger, BrandOpus Australia managing director, working on this project and developing a solution for it was a "fantastic challenge".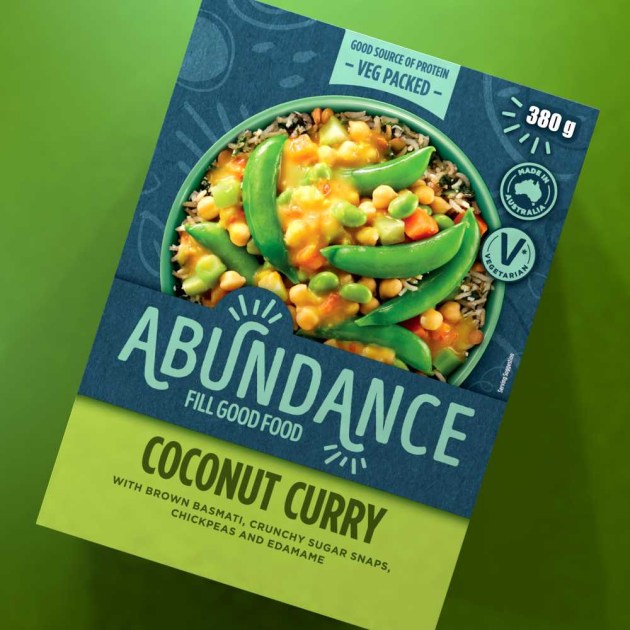 "We explored a broad range of creative ideas to bring the concept of Fill Good Food to life," Moeschinger said.
"The end result is unexpectedly delightful, with a fresh, contemporary colour palette and in-built symbolism supporting the central brand idea. It delivers disruption and sets a new standard for the frozen-ready meals category."
The new meals are packed with interesting ingredients, designed for a time-poor audience looking for convenience without compromise on taste, health, and well-being.
"We knew there was a gap in the category for generously portioned meals made with foods that nourish not only the body but the mind as well," says Jessica Rea, Abundance brand manager.
"Working with BrandOpus, we've brought the proposition to life in an intuitive way, through a strategic brand platform that celebrates a life of plenty, promising both physical and emotional fulfilment through convenience without compromise on wellness."
Manufactured in Australia, an initial five SKUs have launched into Coles and will be available in Woolworths and independent supermarkets in March.
The range includes Asian BBQ beef, Japanese stir fry, beetroot gnocchi, coconut curry and middle eastern lamb.