Leading ANZ graphic arts industry supplier Currie Group is investing into the 3D printing sector, with a partnership equity agreement in 3D solutions developer EVOK3D.
EVOK3D is a specialised 3D printing / additive manufacturing (AM) solutions company, now in its seventh year of operation. It is the HP 3D Production Specialist Partner for Australia, and is at the forefront of local industry adoption of additive manufacturing.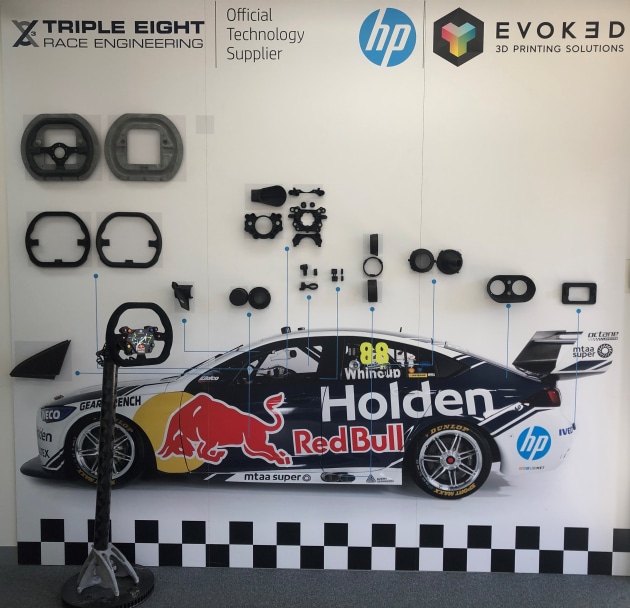 Its core business is supplying and supporting professional and production 3D printing solutions, which includes machinery, consumables and software.
Currie Group says the new partnership will accelerate the ongoing growth in the EVOK3D sales and support capability, whilst leveraging the Currie Group management experience into the company, and giving it access to Currie Group's footprint in Australia and New Zealand.
David Currie, executive chairman at Currie Group, said, "The strategic partnership represents exciting business opportunities in new markets for both companies, and for our customers.
"Celebrating our 70th anniversary this year, Currie Group brings a wealth of industry knowledge and experience relevant to the current industrial adoption of 3D printing and additive manufacturing."
Joe Carmody, EVOK3D managing director says "3D printing has moved beyond just prototyping and is now a viable direct manufacturing technology. To meet the growing demand for these technologies we needed to scale the business. Currie Group is ideally positioned having pioneered digital disruption of the 2D print industry over the last 20 years. For our clients across education, design, industry and healthcare it means they can continue to invest with confidence."
Currie Group is a member of the Australian Packaging & Processing Machinery Association (APPMA). Currie Group's 70th anniversary was covered in the July-August edition of APPMA's Machinery Matters.