Linx Printing Technologies has launched a new marking system, the new Linx 10 continuous ink jet (CIJ), a compact and totally portable entry-level option.
It's just 11 kilograms, about half the weight and footprint of other CIJ printers, and features a carry handle and printhead dock.
"We designed the Linx 10 for small to medium-sized businesses interested in a coding and marking printer for the first time. It's also great for contract packers that want to move it from one line to another and for companies that want a back-up printer," said Zoe Baxendale, senior product marketing manager at Linx, interviewed for PKN at PackExpo in Chicago this month.
The Linx 10 is compact and can be fixed directly to a production line, an advantage where space is limited.
Its lightweight design, carry handle and printhead dock make it easy to move to where the user needs to code.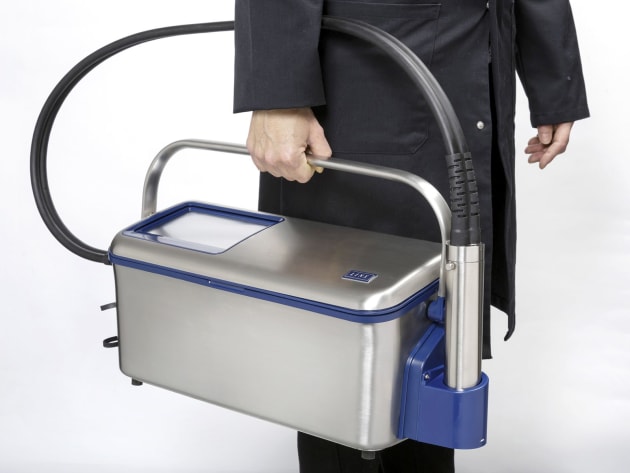 An integrated line speed sensor dispenses with the need for extra equipment, making setup quick.
Products can be coded at the right time, in the right place even if the line has a variable speed