An alcohol delivery company has partnered with Spotify to release a special-edition range of wines which can be paired with music.
The Songmelier Edition wines, from Jimmy Brings, each feature Spotify codes on the front label of each bottle.
Consumers can scan the code using the Spotify app and play music designed to match each wine variety.
Options include an Australian Sparkling, Sauvignon Blanc and Reserve Shiraz, and the playlists have been curated to beat-match the aromas, characters and body of each drop.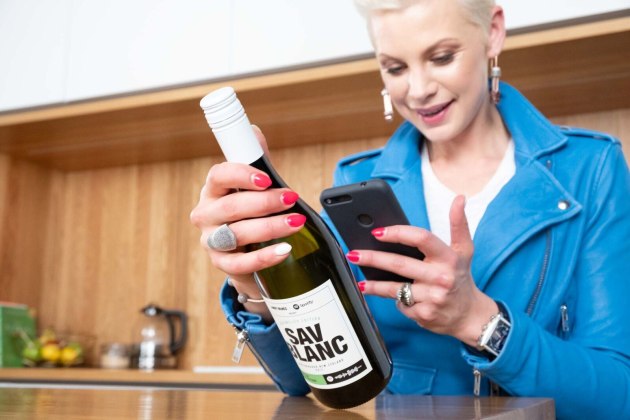 Jimmy Brings co-founder Nathan Besser said the Songmelier Edition range would help hosts deliver atmosphere to their dinner parties.
"The Songmelier Edition gives our customers everything they need to create a night worth remembering; perfectly paired wines and music," he said.
The latest partnership coincides with the launch of Jimmy Brings in Melbourne.
The three-pack Songmelier Edition wines are available to consumers in Sydney and Melbourne.