Constellation Brands has launched Round Theory – a wine brand focused on being climate positive, using several eco-friendly packaging elements across its bottles, labels and cartons.
Round Theory was designed for "wine lovers looking to make more environmentally friendly decisions in their everyday lives". The range is vegan-friendly and sustainably grown and sourced from Sustainable Winegrowing New Zealand (SWNZ) accredited vineyards in Marlborough and Hawke's Bay.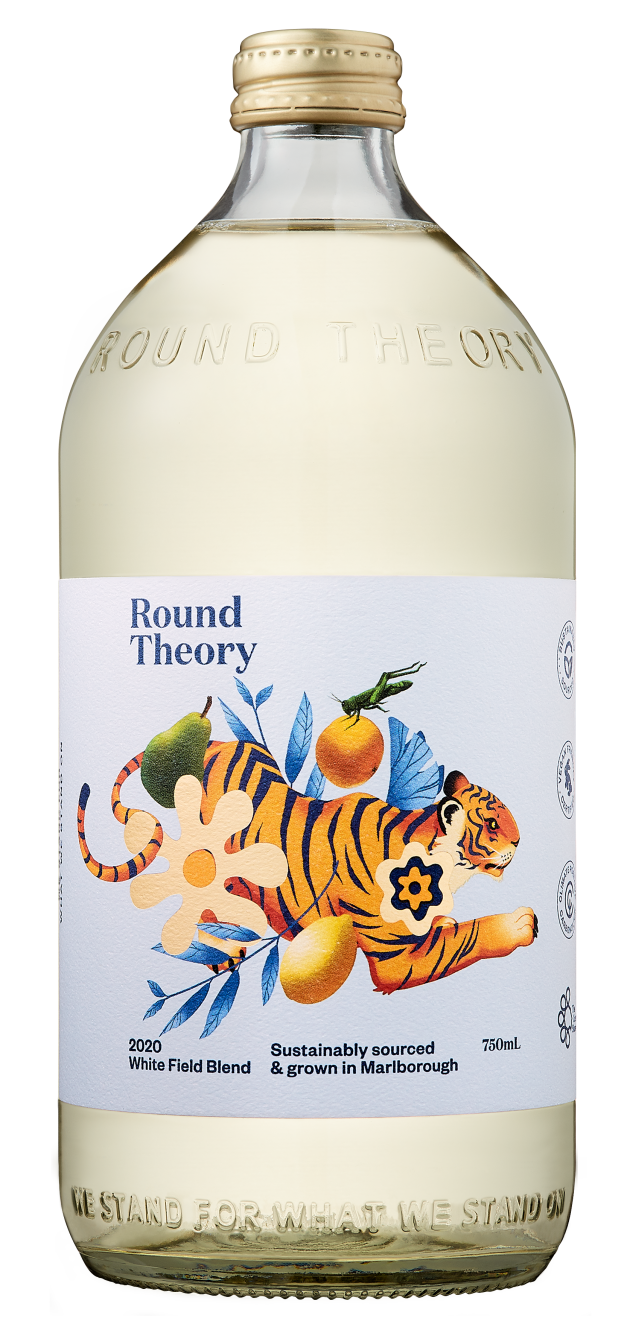 Its range of four wines is packed in round glass bottles which are 30 per cent lighter, 35 per cent shorter and made from clear glass. Its cartons are made from 100 per cent recycled paper, while 100 per cent recyclable aluminium and plastic material is also used.
The labels were designed by New Zealand-based studio One Design and printed by Adhesif. The labels are made from FSC certified paper, while featuring Kurz gold foil.
"Sustainability needs to be high on the agenda for everyone in 2020 as consumers are increasingly demanding more ethical and environmentally responsible behaviour," said Constellation Brands VP commercial development Asia Pacific Rowan Dean.
"This commitment is at the core of Round Theory – from sustainable sourced and grown wine to our innovative-shaped bottle designed to minimise its carbon footprint.
"The Round Theory wine range has been created for people who enjoy delicious and quality wine but want to ensure their purchase decisions are also positively contributing to our planet."