Lion has released a series of commemorative XXXX Gold cans to celebrate the Gold Coast 2018 Commonwealth Games.
Lion supported the Brisbane 1982 Commonwealth Games with a series of XXXX commemorative cans and is now back nearly 36 years later to once again show its support for GC2018.
This latest initiative aims to re-create a series of limited edition XXXX Gold cans featuring three of the GC2018 events – cycling, sprinting and swimming – as well as a can celebrating the return of the Commonwealth Games to Queensland.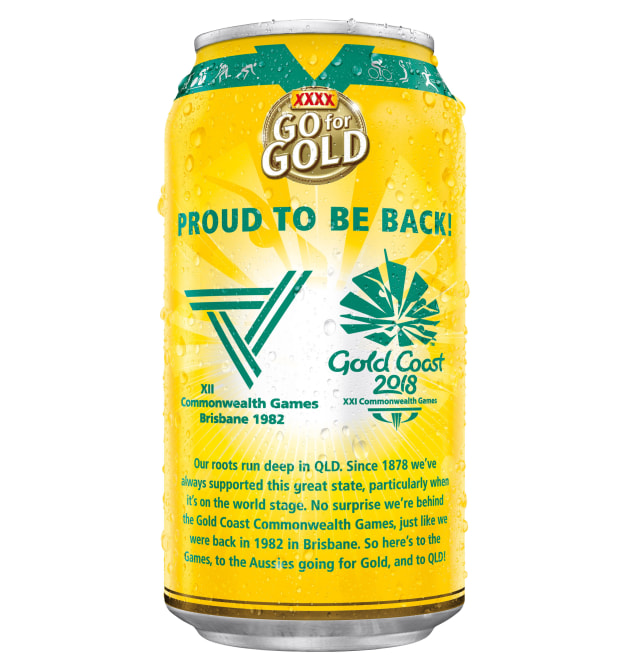 The packaging was designed by Sydney agency Energi, and the cans were printed in-house on site at the XXXX brewery.
Queenslanders will have the opportunity to use the limited edition can by purchasing specially marked cartons of XXXX GOLD.
The 375ml cans will be available in a 30-pack and sold at major liquor outlets across Queensland from March, and throughout this year's GC2018, while stocks last.