A microbrewery in Jindabyne owned by beverage company Lion has switched to a can format for its pale ale range.
Kosciuszko Pale Ale will be available in cans from this month as the brand continues to grow in NSW and across Australia.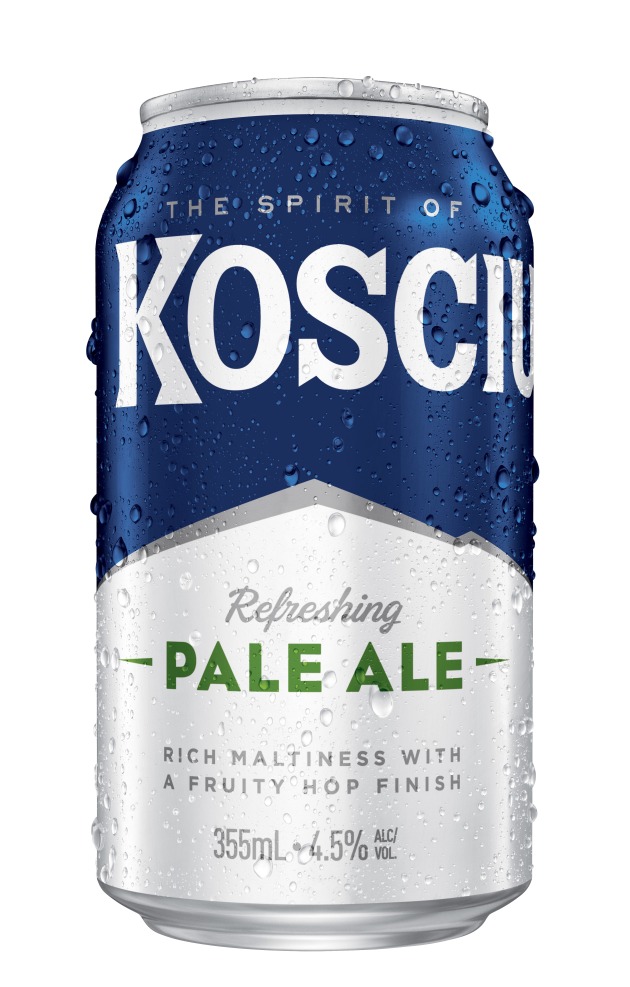 Lion general manager Craft Gordon Treanor said the popularity of cans in the craft category made the decision a no-brainer.
"We saw an opportunity to give drinkers another way to enjoy Kosciuszko Pale Ale, especially given the huge demand for the beer in its existing formats," he said.
"Kosciuszko has grown by over 20 per cent in the last 12 months, with 84 per cent growth in pack in NSW alone.
"It's really exciting to see the brand go from strength to strength as we expand its footprint across the nation with our cans and stubbies available to retailers nationwide."
Brand and packaging design company Energi, based in Sydney, is responsible for the can design.
The beer was founded by brewer Dr Chuck Hahn in 2009 at the Kosciuszko microbrewery at Banjo Patterson's Inn in Jindabyne.
The venue sits at the foot of Australia's highest peak, Mount Kosciuszko.
The launch of Kosciuszko cans follows an announcement last month that Kosciuszko will be the naming sponsor of Everest Day at Royal Randwick this October.