From wine-in-a-can to pre-filled PET wineglass, packaging for one of Australia's most popular beverages continues to evolve. PKN spoke to David Messum from Just The Drop about the latest wine packaging trends.
David Messum, an ambassador for the upcoming Drinks Collective Show, says demand for greater convenience is driving the wine industry – and its packaging – in completely new directions.
The huge increase in consumer acceptance of wine-in-a-can is notable, with the market for this format already very big in the US.
Messum, who runs a wine-focused marketing agency called Just the Drop, as well as oversees the wine label Born & Raised, says the canned wine trend is gaining ground in the UK as well, and he expects Asia will start to take notice of the segment wine more and more.
"The format – which is well-tested by craft beer makers – really does provide everyday convenience – it's smaller, takes up less storage space, and there's an immediacy to the drinking experience," Messum says.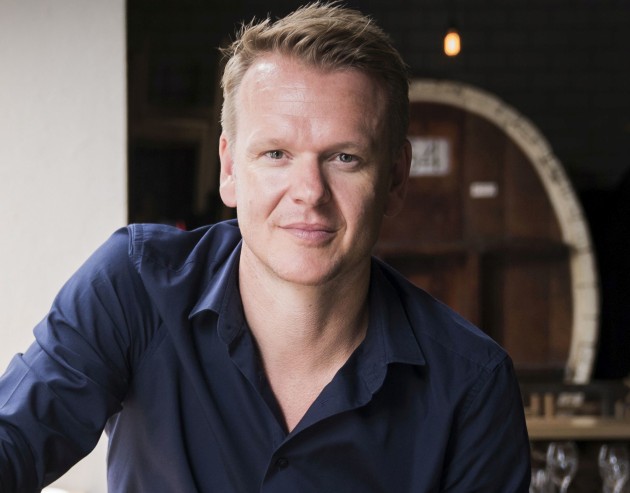 "In terms of cost, you'd have to invest in it on such a scale that might be difficult for smaller winemakers – but some of the bigger guys such as Treasury Wine Estates and De Bortoli could tap into it. The volume of wine to packaging ratio is much less, so it does become cheaper."
Messum says it's hard to beat the premiumisation of wine in a bottle, however, with its suitability to long-term storage, and the endless possibilities labels offer in terms of design.
That said, the craft beer space has led the way in terms of innovative can designs.
"In terms of wine-in-a-can, it comes down to the consuming occasion – in the US, grab-and-go convenience retail is big – whereas we are limited to bottle shops," he says.
Wine spreads its wings
Canned wine, premium boxed wine, and Tetra Paks are driving the wine industry into new territory, particularly in the US.
Canned wine is now the fastest growing category in the wine segment in the US, according to researcher Nielson.
In the UK, there has been a phenomenal uptake of canned craft beer, which has been growing at a rate of 327 per cent per year.
Nielson says millennials are particularly looking for packaging that fits with their personal lifestyle and image. They value standout designs, lightweight packaging, easily recyclable packaging, as well as a great quality product that's kept in perfect condition, according to Nielson.
In Australia, several key brands has launched wine in cans at BWS, including Crafters Union, Le Chat and Take it the Grave.
Food of Wine Insights managing director Stephanie Duboudin said younger drinkers were responding well to less traditional formats.
"Millennials are driving the growth and are more open to purchasing alternative formats beyond the traditional 750ml," she said.
"The phenomenal growth rate of craft beer in cans (370% in the UK) is leading to the increased acceptance of this alternative style."
The trend matches the move towards drinking in moderation – or solo drinking – with more than a fifth of wine consumers in the UK drinking 250ml or less per occasion.
Cans also offer a stable environment, with no UV penetration or oxygen exchange, and they save close to 15-20 per cent on packaging costs.
"Consumers also appreciate the lower price point compared to a bottle," Duboudin said.