Coca-Cola this morning announced a new design across its entire range of packaging. PKN reports.
All varieties including Coca-Cola Classic, Coca-Cola Zero, Diet Coke and Coke with Stevia will be unified under one design using the iconic Red Disc in a move that Coca-Cola claims will reclaim its signature red colour.
Today Coca-Cola's global head of design James Sommerville told PKN and guests at Sydney's Museum of Contemporary Art about how his team spearheaded the biggest brand refresh in the beverage company's 130-year history.
Consumers will see the Red Disc on everything from cans and bottles to billboards and television ads from 6 February.
"The Red Disc first appeared in the 1930s and became the inspiration behind the biggest redesign in Coke's history," Sommerville said.
"When applied across packaging, retail, equipment and experiential, this new approach becomes a global design language that utilises the Red Disc icon to present the range of Coca-Cola products available today in a contemporary and simple way."
The Coca-Cola Red Disc was first introduced in the 1930s on hand-painted advertising.
About a decade later, Archie Lee at D'Arcy Advertising designed the contemporary version of the Red Disc, which eventually became a global icon of the brand.
Lisa Winn, Marketing Director for Coca-Cola South Pacific, said that one of the reasons behind the new design and the global One Brand strategy was the brand's iconic colour – Coca-Cola red.
"Over the years with the launch of Diet Coke and other varieties like Coke Zero we have drifted away from 'Coca-Cola red'.
It's our signature colour that is synonymous with great taste and refreshment," Winn said.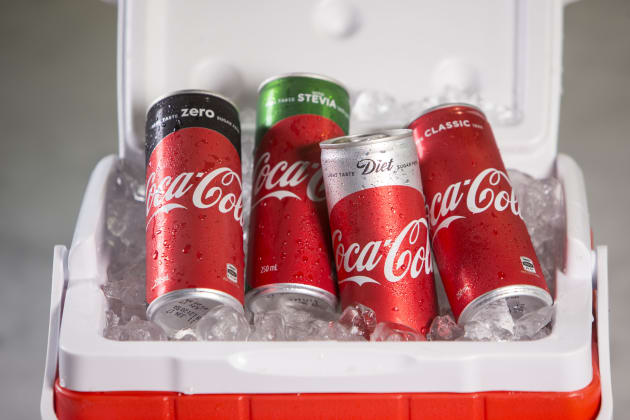 "We realised we were in danger of losing our iconic colour in a sea of other colours like silver, black and green, and we knew we needed to reclaim it as an icon of our brand.
"That's one of the primary ideas behind the new design and the global One Brand strategy," she said.
Starting this month, Coke's range of beverages will feature the 'rising sun' Red Disc and a splash of signature colours – black for Zero, silver for Diet and green for Stevia.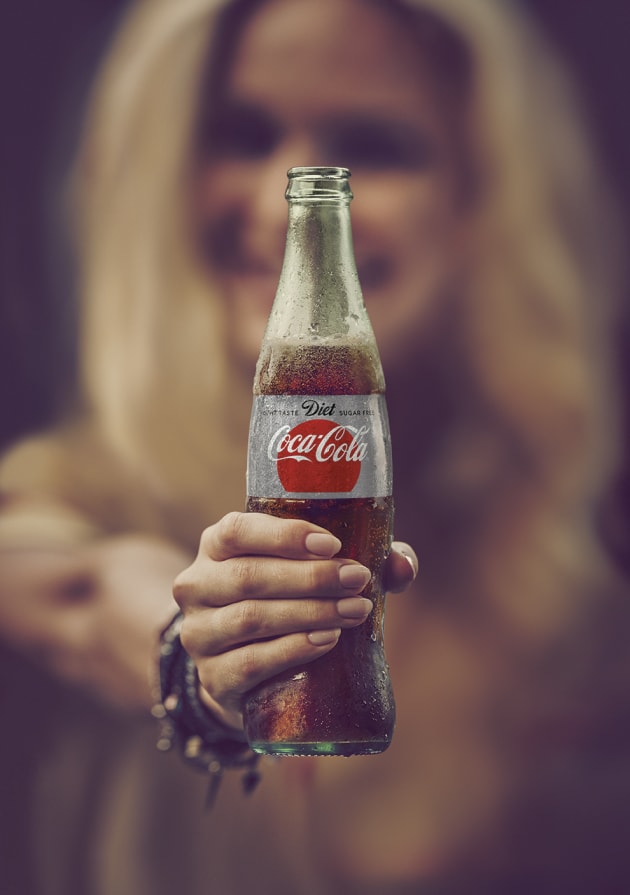 The new graphics will also feature key benefits of each product.
• Coca-Cola Classic will feature 'since 1886'
• Coca-Cola Zero will feature 'real taste, sugar free'
• Coca-Cola with Stevia will feature 'real taste, 50% less sugar*'
• Coca-Cola Diet will feature 'light taste, sugar free'
The launch of the One Brand strategy also reinforces Coca-Cola's commitment to spending as much on advertising Coca-Cola Classic as it does its low and no sugar varieties.
"We believe one of the best ways we can support the growth of low and no sugar varieties of Coca-Cola is for them to sit under our iconic Coca-Cola red so all our Coke products share the limelight," Winn said.