Brisbane-based drinks company, Mandatory Spirit Co, has released a range of Australian-made flavoured vodkas, each in a compact one-litre box. The flavoured vodka range uses bag-in-box (BIB) packaging, which the company claims reduces its carbon footprint by eight times compared to using glass bottles. 
Mark Collins, co-founder of the company, told PKN that this claim is backed by data from LiquiBox, and that BIB packaging uses 85 per cent less plastic than rigid containers, more than 75 per cent of the corrugated cardboard is fully recyclable, and sees a 72 per cent reduction in fossil fuel usage compared to glass bottles.
A key consideration for Mandatory Spirits Co is ensuring its packaging is sustainable, as part of its commitment to environmental responsibility. Packaging is also incredibly important for millennials, the company says, with 85 per cent considering the packaging material to be a key part of the product and purchasing experience.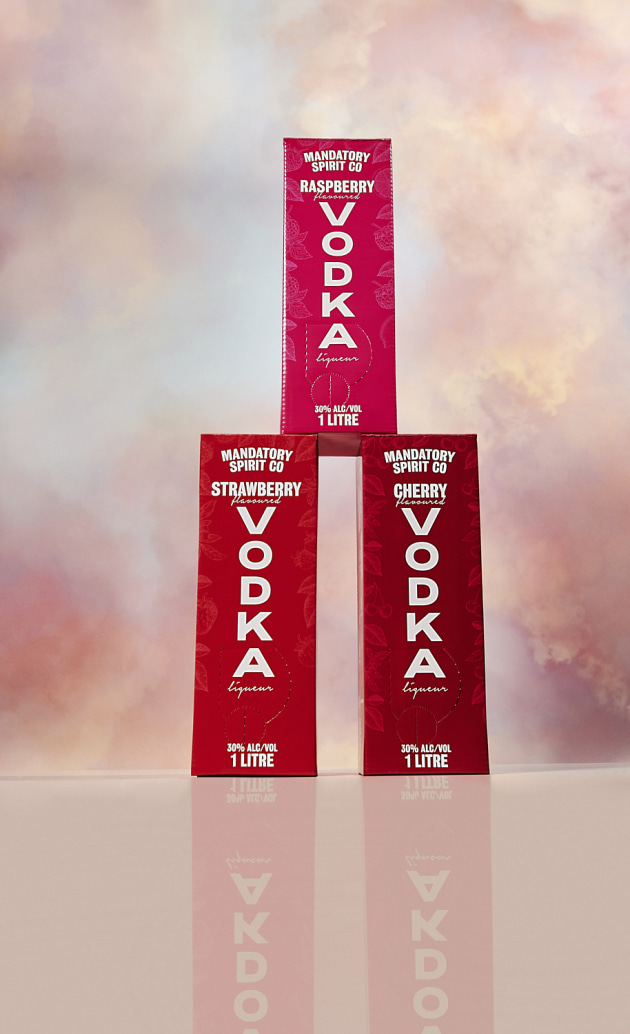 Collins told PKN the design was a collaboration between the company and the box manufacturer: "This was our idea to move to the one-litre box, and was a collaborative design effort between us and the box manufacturer, Newborne Packaging. We gave the desired look and inner bag dimensions to Newborne, who used CAD to develop the specific mechanics of how the bag would be supported inside the box." The bags were produced separately by Scholle/Sig.
To appeal to the consumer demand of convenient, ready-to-drink products, the BIB packaging and portability is a feature that the company says makes this product stand out. 
With Aussies increasingly looking for grab-and-go alcohol products to take to parties or gatherings with friends and family, packaging that is easy to open, dispense, and store is high on the consumer's wish list, the company says. 
"We are excited to add another range to the portfolio with our flavoured vodkas. 100 per cent Australian made, Aussies will be able to taste the delectable fruitiness in each product. It's a fun, attractive and compact answer for the ready-to-drink demand in a one-litre box which continues to speak to our environmental efforts," Collins concluded.