Rekorderlig Cider will have its 330ml range now packed in clear glass, with its Strawberry-Lime flavour the first in its line-up to transition to complementary coloured labels as part of the new look.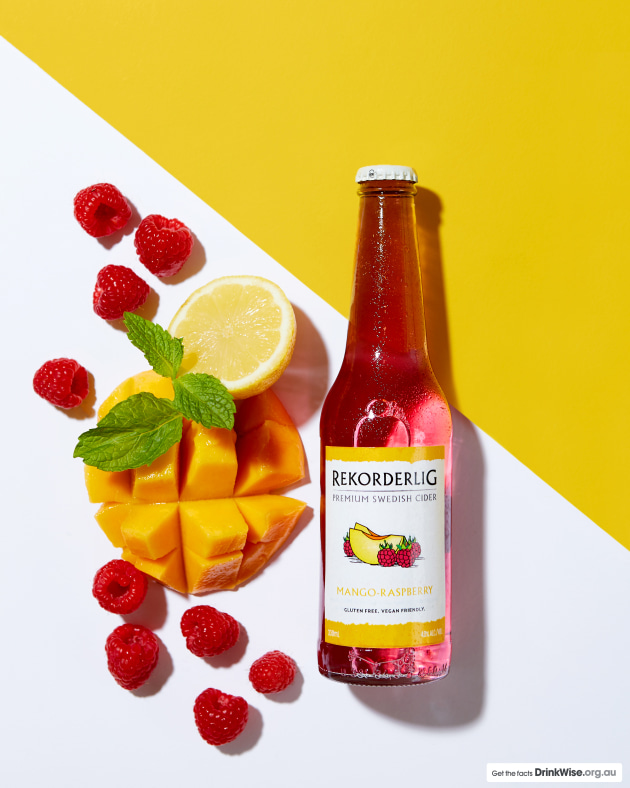 The flavoured cider brand, which is distributed in Australia exclusively by Coca-Cola Amatil, is switching from amber to clear glass and its remaining flavours – Wild Berries, Mango-Raspberry and Passionfruit – will transition to the new labels by the end of the year.
Rekorderlig Cider brand manager Elle Lewis said the new design and transition to the clear bottles will allow consumers to see the colour and vibrancy of the liquid.
"Rekorderlig is a modern, vibrant and refreshing brand. It is important to us to offer our consumers the premium brand experience that we are known for," said Lewis.
"The new complementary coloured labels were designed in-house together with our global brand partner, Åbro Bryggeri in Sweden.
"We are excited about the transition from amber to clear glass bottles for our 330ml cider range which means that our consumers will be able to continue to enjoy the same award-winning flavours but with a refreshing and modern look."
The Rekorderlig Cider 500ml range will remain in amber bottles.
The new look 330ml range is rolling out nationwide in Dan Murphy's, BWS, First Choice, Liquorland and independent liquor retailers.