Innovation and sustainability were major themes at the 2019 AIP National Technical Forum, which was held in a packed room at Sydney's Sofitel Wentworth on 30 April.
Themed around "Packaging Innovation and Design", the 2019 AIP National Technical Forum attracted domestic and international guests to the Sofitel Wentworth hotel in Sydney to discuss the trends shaping packaging design.
Speaking to a full house, experts held court on topics ranging from the 2025 National Packaging Targets, to making packaging more accessible to the disabled, to innovative design solutions, to fighting food waste.
Nerida Kelton, executive director of the AIP, said the institute was pleased with how the day turned out.
"Starting with the co-partnered Women in Packaging breakfast, then running the new-model AIP Packaging Technical Forum and into our 2019 Australasian Packaging Innovation & Design Awards gala dinner in the evening, the day was a great opportunity to learn about current trends and challenges the industry is facing and offered a unique way to network with like-minded packaging technologists.
"Attendees were able to learn from outstanding speakers, network and make new connections," she said.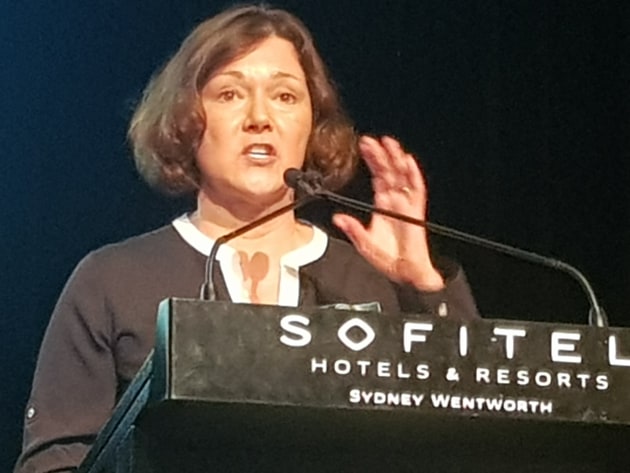 In her keynote address, Libby Costin, vice president of marketing for Asia at Tetra Pak, outlined two themes that would be key focal points for the forum: technology and sustainability.
"The speed and pace of technology change is impacting everything in the world," she said, adding: "Companies are becoming really specific about the content of their packaging – it's going to be more renewable, more sustainable, and so on."
The day was followed by the 2019 PIDA Awards gala dinner, which Kelton also hailed as a success.
"Every finalist and winner deserved to be recognised in front of their peers for developing unique and innovative packaging," she said.
PKN will publish an in-depth report on the AIP forum and the PIDA gala in the May-June issue.