As the packaging landscape continues to change rapidly, industry seeks to cross new frontiers that will sustain us in an ever-competitive market. One enterprising direction is the need for convenient packaging for the globally more recognised and legalised cannabis trade.
The cannabis industry is shedding stigma at an astonishing speed. As the push for legalisation around the world gains momentum many believe it is a question of when, not if, it is recognised in the mainstream as a legitimate pharmaceutical medicine or even accepted in the same way as alcohol or cigarettes in social circles.
Here in Australia the cannabis industry may be progressing slower than other countries, but it is progressing. In 2016 the use of medicinal cannabis was legalised at the federal level and in 2017 Food Standards Australia New Zealand (FSANZ) made low THC Hemp food legal for human consumption in Australia. 2019 saw Canberra become the first city to legalise possession and growth of small amounts of cannabis for recreational use and just last year the Therapeutic Goods Administration (TGA) announced the approval of low-dose cannabidiol (CBD) for over-the-counter sale in pharmacies across Australia.
It is still early days for Australia, with many other countries already reaping the social and economic benefits of a regulated cannabis industry.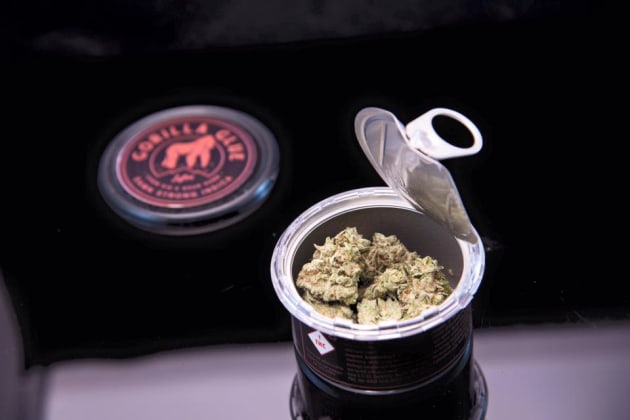 GLOBAL DIRECTION
In 1996, in the USA, California became the first state to legalise medical cannabis, igniting a movement that spread to most states by 2016. Today the drug is legal in 35 states, with 16 allowing adults to use it for recreational purposes. After Uruguay, Canada became the second country in the world to legalise recreational cannabis in 2018 after medical use had been allowed since 2001.
In Europe, 2021 is shaping up to be a critical year for the cannabis industry with many countries changing legislation allowing cultivation, processing, and commerce in cannabis related products. Many see the legitimisation of recreational cannabis as a matter of course in much of the region.
Whatever your opinion, it cannot be denied that the cannabis market is expanding tremendously with all reports forecasting enormous market growth.
Early days or not, since the legalisation of export of medical cannabis in 2018, the Australian government has expressed its desire to become a leader in the global supply of cannabis products. Australian Health Minister Greg Hunt said the country wants to be the foremost supplier of cannabis globally.
Earlier this year, the first batch of medicinal cannabis was shipped off to Germany marking the beginning of a ten year, $92 million trade agreement with the region which is the world's third largest legal cannabis market behind the US and Canada.
A legal, commercial framework for cannabis cultivation and distribution has proven to be a high tax earner for governments involved. Canada alone brought in $183 million in federal taxes for legal cannabis in the first five months after legalisation (Statistics Canada). This figure does not include broader economic benefits attained as ancillary businesses jostle to get a piece of the action.
AUSTRALIAN MARKET
According to a report in 2020 by Grand View Research, the Australian legal cannabis market size was valued at USD 171.7 million in 2019 and is projected to expand at a compound annual growth rate (CAGR) of 42.1 per cent from 2020 to 2026.
Any industry with this type of growth attracts significant attention from investors and over the past couple of years we have witnessed established, international cannabis companies positioning themselves within Australia laying a stake in what they believe to be a well-placed lucrative arena. With a revenue forecast of USD 1.9 billion by 2026, this strategy may be wise.
The array of cannabis-based products is on the rise – oils, beauty products, pharmaceuticals, chocolates, gummies, even dog treats are hitting the market as producers strive to find inventive new ways to cast off decades of stigma. Of course, while laws surrounding the legal use of cannabis differ from country to country, they all come with strict regulations – particularly regarding packaging. As the markets continue to grow, laws continue to evolve, and companies are recognising the importance of investment in compliant, child-safe, sustainable packaging.
NEW PACKAGING ENTRANT
US Cannabis packaging company, N2 Packaging has recently broken into the Australian market. CEO Scott Martin says, "After years focusing our footprint on the US and Canada, we recently did out first installation in Australia." Although reluctant to disclose his customer's name, he goes on to say, "The Australian company is using a small system to start and will be installing the full line after they complete their testing."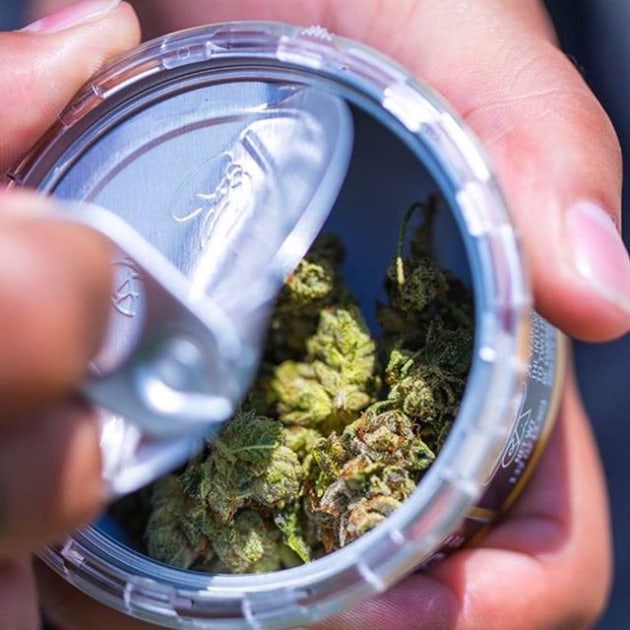 The design, a food-grade tin can with a ring pull top and separate child-resistant (CR) cover, is flushed with nitrogen before it is hermetically sealed. This patented process safeguards product aroma and integrity.
"I've always believed that our packaging would be a solution in the cannabis industry," says Martin. "Eliminating shelf-life concerns is the obvious benefit, but I believe that recyclability, and not just the preservation of the product, sets us apart from other packaging options." Indeed, N2 has gone on to develop more sustainable options including a biodegradable CR cover.
Sustainability is a strong focal point for Martin,
"I believe that sustainability and automation will become more prevalent in cannabis packaging in the future, we are focusing on expanding our offerings in these areas."
The N2 system provides advanced packaging practices with health and safety standards comparable to those found in the food and beverage industry. The patented process eliminates moisture and removes oxygen, thereby reducing growth of mould, micro-organisms and harmful bacteria; a process that is old news in the food industry but a first in a newly legalised industry finding its place in the economy.
Irrespective of personal views, the number of places where the marijuana industry is now a legitimate way to earn a living is growing. No longer carried out under cover of darkness or from the back of a car, a baggy is not an acceptable form of packaging. Not for the authorities regulating the industry nor for the new breed of consumer who has a higher expectation of quality and professionalism.
While Australia may be a relatively young player in this controversial market, if Health Minister Greg Hunt is right, we will not be left behind. It is time for the Australian packaging industry to ensure the same.
(This article is not an endorsement of any products mentioned herein, rather, it acknowledges an expanding new market and an avenue for packaging innovation.)
This article was first published in the July-August 2021 print issue of PKN Packaging News, p38.