Woolworths is "growing greener" in South Australia as it launches new locally made compostable fruit and vegetable bags by Biobag, the first Australian state to do so, in a bid to help further slash single-use plastic waste.
The switch has the potential to divert up to 70 tonnes of plastic waste from landfill each year, with customers now able to compost their Woolworths fruit and vegetable bags in their council-provided green bins for food and garden organics where available, or in their own household DIY compost.
With around 80 per cent of SA households having access to council-provided organic bins, compostable alternatives offer an effective way to reduce plastic waste.
"We're growing greener across our stores and this represents a big breakthrough in sustainable shopping for our customers here in SA," said Elisha Moore, assistant state manager at Woolworths SA.
"We're thrilled to be the first major supermarket in SA to roll out compostable fruit and vegetable bags in all our stores statewide, as we work together with our customers to reduce plastic waste and protect the environment.
"SA leads the nation in household access to council-provided composting, so it's a great place to launch sustainable initiatives like these new bags.
"We'd love to see access to composting across the country increase in line with SA to create opportunities to offer green compostable alternatives like this more broadly."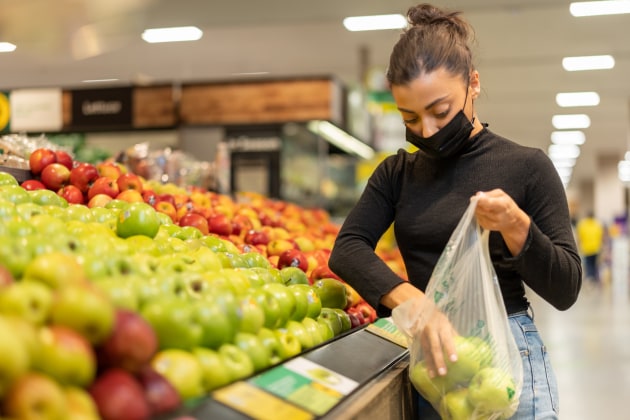 Susan Close, deputy premier of SA and environment minister, said the state was the logical choice for the supermarket giant to launch these certified compostable bags.
"This is due to all our metropolitan councils in Adelaide accept food waste in their green bins, and so do many regional and country councils. No other state in Australia has this level of waste and recycling available to households," she explained.
The new bags are designed to be used as liners in council-provided food scrap kitchen caddies. Customers can check with their local council to find out whether their kerbside collection services include composting. 
Woolworths recently trialled the compostable fruit and vegetable bags in a small number of SA stores, receiving positive feedback from customers.
More than 75 per cent of those surveyed during the trial said it was important that Woolworths provide compostable bags to customers.
Woolworths also offers reusable nylon fruit and vegetable bags in most of its SA supermarkets, available for purchase in a pack of three.
Through its ongoing work to reduce plastic, Woolworths has removed around 800 tonnes of plastic from produce packaging since 2018. 
The retailer has committed to making 100 per cent of its Own Brand packaging recyclable, compostable or reusable by the end of 2023. 
In 2018, Woolworths was the first national supermarket to phase out single-use plastic shopping bags and straws across the country, resulting in more than nine billion bags and 280 million straws being taken out of circulation to date.