At a gala event in Sydney last night, Australasia's peak packaging awards programme – the Packaging Innovation and Design Awards – announced the company and individual winners across eleven categories, which represent the cream of the crop in packaging design innovation and industry contribution for 2019.
Some 200 packaging industry professionals gathered at the Sofitel Wentworth to celebrate the award winners in this year's Australasian Packaging Innovation & Design Awards (PIDA), which recognise companies and individuals making a significant difference in their field across Australia and New Zealand.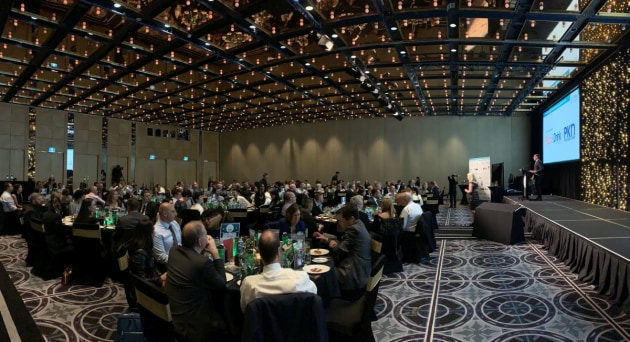 The PIDAs, which are co-ordinated by the Australian Institute of Packaging (AIP) and Packaging New Zealand, are the exclusive feeder program for the prestigious WorldStar Packaging Awards. The 2019 PIDA winners will automatically be eligible for entry into the 2020 WorldStar awards competition.
The programme comprises 11 awards in total. There are company awards for five sector categories (food; beverage; health, beauty & wellness; domestic & household; and labelling & decoration), plus three special awards for sustainable packaging design; save food packaging design and accessible packaging design. In addition, there are three awards categories recognising individuals: Young Packaging Professional; Industry Packaging Professional; and the Packaging New Zealand Scholarship.
AND THE WINNERS IN THE MAIN SECTOR CATEGORIES ARE...
2019 Packaging Innovation & Design of the Year Award – Beverage Category
The Beverage category recognises organisations that have designed innovative packaging and processing materials, packaging and machinery/equipment within packaging and processing for liquid or dry tea, coffee, water and soft drinks including wine, beer and spirits.
Gold Winner: PACT Group for the New Zealand brand Lewis Road Creamery post-consumer sourced PCR, 100 per cent recycled rPET milk bottle range. The rPET bottles and simple label design stand out on shelf as they are based on old-style glass milk bottles. This has enabled the boutique brand to achieve a nostalgic feel and a new level of authenticity. The rPET bottles have a sturdy glass-like premium-feel that captures the brand's history and credentials. This is the first Australasian milk producer to change to 100% rPET that is also 100% recyclable.
Collecting the award, Lucy Sorensen of Lewis Road Creamery said, "This was a really big project for our relatively small, 20 person team in NZ. It's the first 100 per cent recycled PET, and recyclable, bottle on the market in this category, we are really proud to have done that."
This product went on to win a second award, in the Sustainability - Circular Economy Category.
PKN spoke to Lucy Sorensen shortly after the announcements.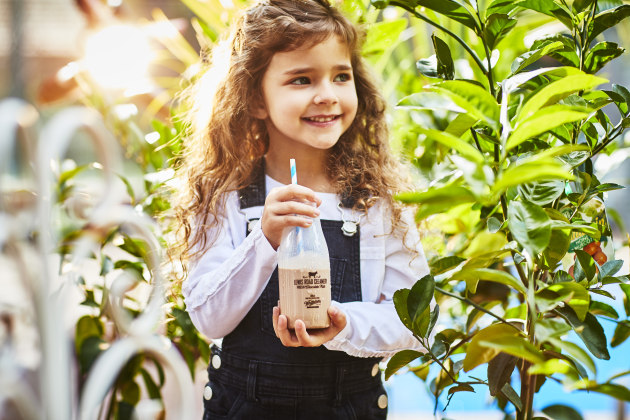 Silver Winner: Stay Tray for the reusable drink tray that is designed with 100% recycled material sourced from Australian businesses to reduce single use.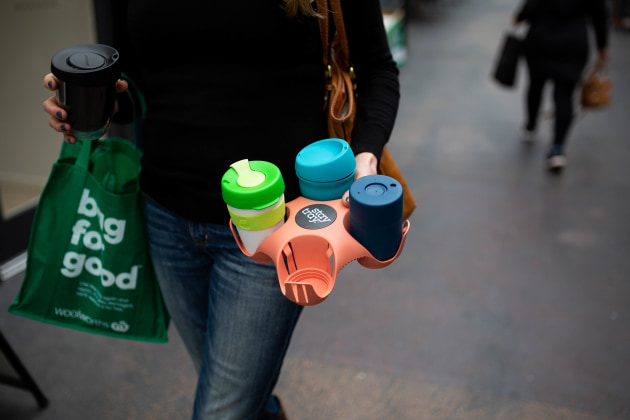 Bronze Winner: Moonuka Milk Limited for the world's first Milk and Mānuka Honey beverage designed in New Zealand in an old-fashioned Aseptic PET milk bottle with a removable PET shrink sleeve.
---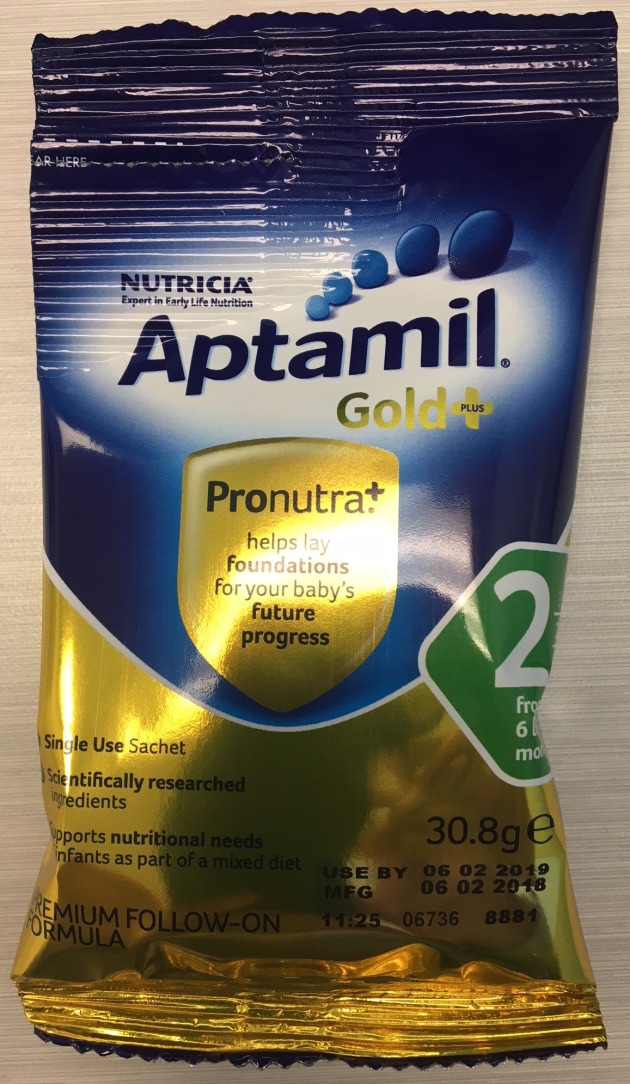 2019 Packaging Innovation & Design of the Year Award – Food Category
The Food category recognises organisations that have designed innovative packaging and processing materials, packaging and machinery/equipment within food packaging and processing including fresh, frozen or other.
Gold Winner: Danone ELN NZ Supply Point for its sachet multipack for both Aptamil and Karicare Infant Formula ranges for sale in Australia and New Zealand. The packaging format had to meet the consumer expectations of being easy-to-open (no tools to assist opening such as scissors), easy-to-pour (must have a pour opening that will fit inside a baby bottle) and easy-to-carry around in a handbag or baby bag. Danone also designed its own sealing jaw that was manufactured locally and incorporates a cutting forme that allows for perforations to be formed in the modified sealing area. This allows for easy opening by the consumer without scissors. Danone is the first to develop an easy-to-open pack without the use of scissors in this category across ANZ.
Picking up the gold award, Danone's representative said:
"When we first started this project two years ago we had no capex and had to use existing equipment. The design of sealing jaws was of paramount importance, we had to focus on the spout, and reduce surface area. Our next challenge is to make the triple-layer film sustainable by 2025."
Silver Winner: Don KRC, a Division of George Weston Foods, for its Just Add Don convenient stand-up pouch for a range of smallgoods cooking ingredients, perfectly cut and portioned to help prepare meals easily. Previously such products were packaged in modified atmosphere trays and were difficult to open and reclose. The new pouch is resealable, lightweight, designed to extend shelf life and meets redcycle criteria.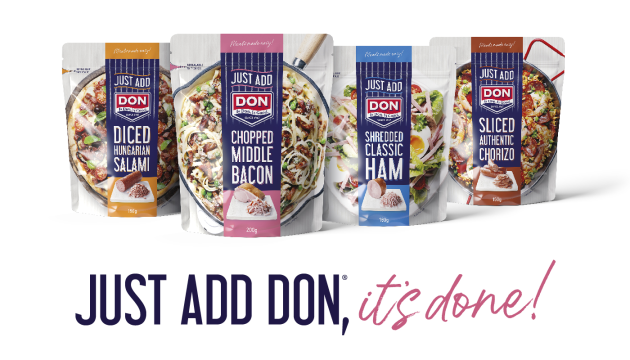 Bronze Winner: OJI Fibre Solutions for RJ's Licorice open top & open front Shelf Friendly Packaging that was designed to withstand export from New Zealand to Australia as well as handle stacking from pallet displays straight into supermarkets.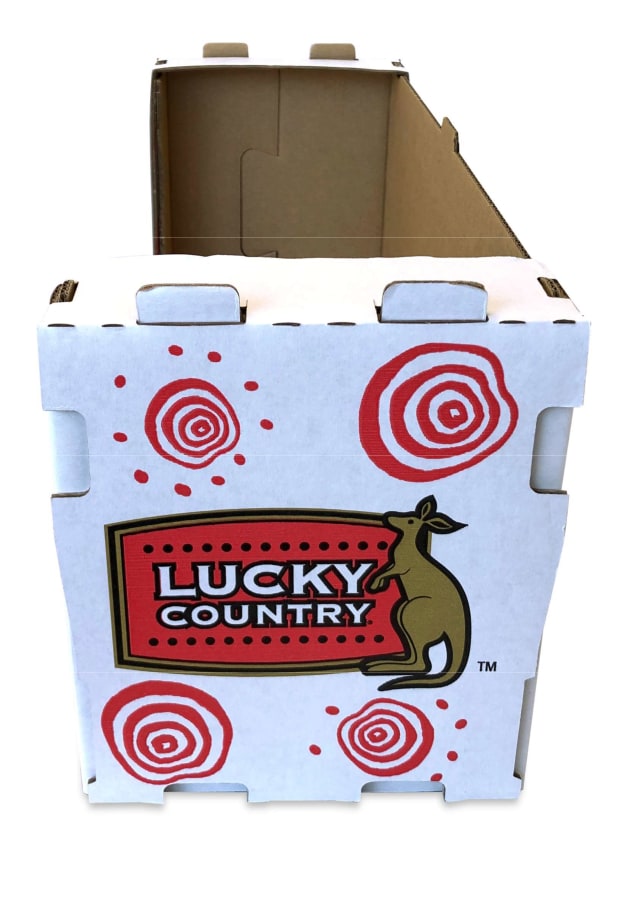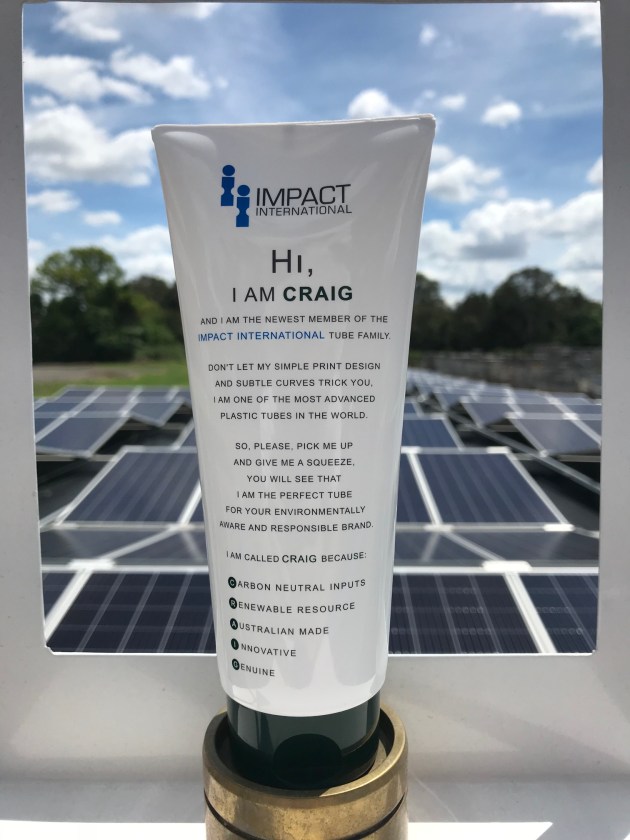 2019 Packaging Innovation & Design of the Year Award – Health, Beauty & Wellness
The Health, Beauty & Wellness category recognises organisations that have designed innovative packaging and processing materials, packaging and machinery/equipment within cosmetics, toiletries, personal hygiene, supplements, vitamins, perfumes, hair body and oral care.
Gold Winner: Impact International for the Sarah, Craig and Margorie 100 per cent recycled PE and sugar cane PE tubes. The Craig tube can also be offered as a five-layer EVOH tube, which helps improve product shelf life by increasing the oxygen barrier properties of the tube. These tubes are designed to be environmentally-friendly, improve packaging functionality, utilise smart technologies and also provide protection to the brand owner against counterfeit products. By scanning the QR code on the Sarah and Margorie tubes, you will be redirected to the Impact website, which explains what makes each tube unique and special.
Aleks Lajovic, managing director, received the award and said: "This tube  has multiple [sustainability] attributes including QR coding that enables complete traceability. A big shout to the team, we pulled our factory apart three years ago and as part of the upgrade, installed a solar farm. We now  have a large TV in our reception which shows how much energy we are using, how many kilos CO2 we are emitting daily and we have dropped by 1400kg a day, every day."
PKN caught Aleks on video shortly after the announcement:
Silver Winner: PACT Group for the New Zealand's Mix Ltd Essano brand post-consumer sourced (PCR) 100% recycled rPET shampoo bottle range. The new rPET range replaced the former HDPE design. Based on Essano's volumes, this equates to approximately 56 tonnes kilograms of plastic that has been reused and diverted from landfill.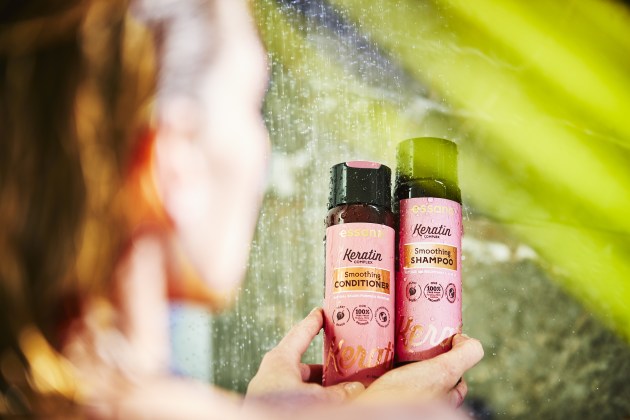 Bronze Winner: OJI Fibre Solutions for EcoStore gift packs that hold product in place in smaller, lighter, eco-friendly 100% recyclable and compostable boxes.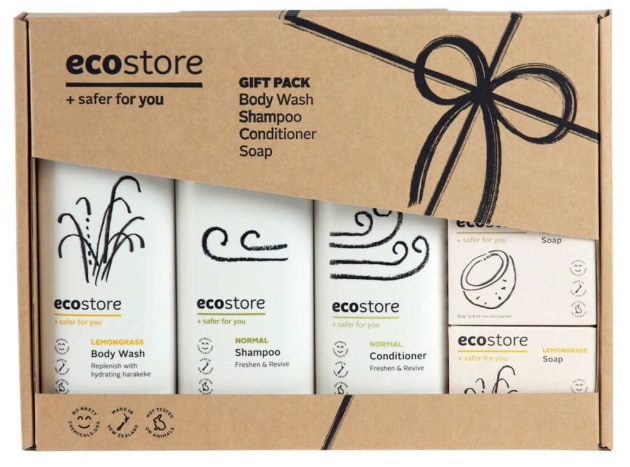 2019 Packaging Innovation & Design of the Year Award – Domestic & Household
The Domestic & Household category recognises organisations that have designed innovative packaging and processing materials, packaging and machinery/equipment within domestic and household items, toys, stationery, gifts, clothing, garden equipment, decorating.
Gold Winner: Nulon Products Australia & Caps and Closures for the Nulon EZY-SQUEEZE fluid transfer system which replaces the traditional rigid packaging with a flexible pouch and applicator that has made accessing hard-to-reach fill points on a car quick and easy.
On recieving the award, the Nulon representative said: "The product had to be easy to use for the consumer. As it's very hard to innovate due to regulations in the automotive industry, this was a really successful innovation. It had to be easy to get product from the pouch to the transmission box and engine. No-one has ever used flexible packaging before, we are the first. A big thanks to Caps & Closures."
Michael van Dord from Caps & Closures said: "The job was a great opportunity to develop innovation using our knowledge and expertise. Projects like this are an excellent way to demonstrate what our company and our industry is capable of."
Silver Winner: OF Packaging for the Kookaburra Worm Farms Flat Bottom Bag with Perforated Side Gussets providing the required oxygen levels for the living product inside. The bag is also self-standing and rectangular in nature, which offers optimal space-utilisation for both packing and shipping procedures compared to other formats.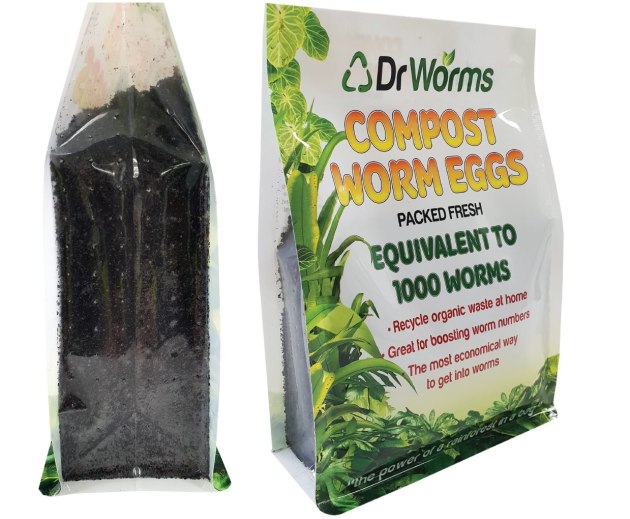 2019 Packaging Innovation & Design of the Year Award – Labelling & Decoration
(NEW AWARD)
The new Labelling & Decoration Category is designed to recognise the addition of content to a pack which creates a unique or innovative appearance, function or communication. This may include labels, sleeves, tags, coding/markings, etching, directly applied inks or by any other similar process. This is a WorldStar Packaging Award Category.
Gold Winner: Currie Group for its new transformational printing technology for packaging that showcases high-end printing, finishing, coding, marking and AR technology driving awareness to The Australian Rhino Project (TARP).
On receiving the award, Currie Group director of Labels & Packaging ANZ, Mark Daws said: "We wanted to push the boundaries and show how print can deliver the wow factor and instigate action, using a combination of technologies. Thanks to the team at PKN, our marketing manager Matt Tangey and the other partners in the project, Birdstone and DreemAR. The result is inspiring us to continue to push the boundaries."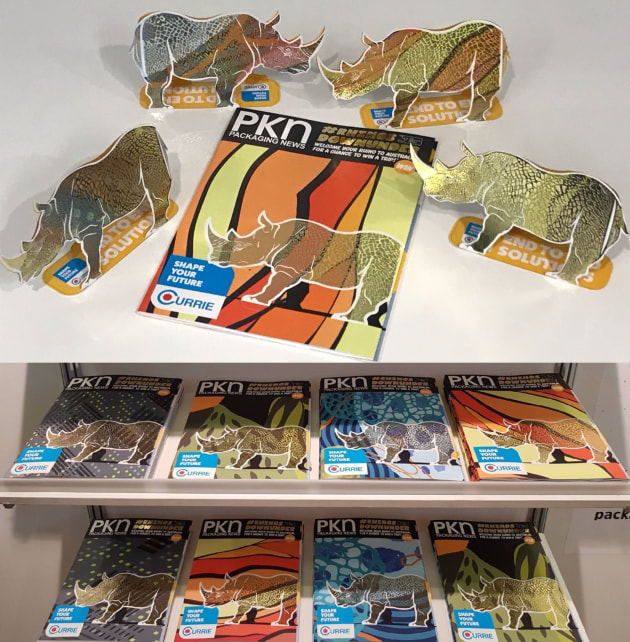 Silver Winner: Metalprint Australia for Chobani Australia Spooky Vanilla Ghost Shaped Pouch which is a unique non-symmetrical packaging design.