Australasia's largest rigid plastic packaging producer, Pact Group, has defined its platforms for growth and repositioned its brand under the banner Leading the Circular Economy. Lindy Hughson sat down with CEO Sanjay Dayal to unpack what this means for the $1.8bn company and its customers.
When Sanjay Dayal stepped into the role of CEO at Pact Group in April 2019, one of the first things he did was to call for a strategic review of the business. His aim was to identify the activities and operations core to Pact's continued success, which in turn would inform decisions around future resource allocation and capital investment.
The review was timely and necessary. Dayal had taken over the reins at a turbulent time for the business. A few months into his tenure, the group's FY 2019 results reported a net loss after tax of $290m, while the share price plummeted 16.5 per cent. Contributing factors cited were drought, weaker demand from the agricultural, food and beverage sectors, and higher raw material and energy costs.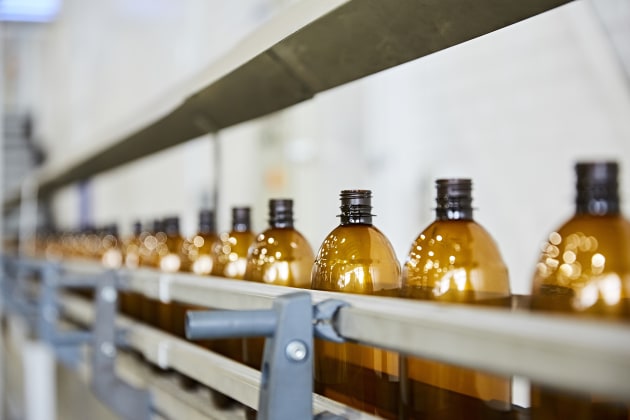 But there was more to it than the market challenges faced by all packaging companies. Dayal recognised in Pact a company that had grown rapidly by acquisition – by 2019 it was the product of some 40 acquisitions – and had diversified from its core strengths. It found itself, for example, engaged in contract manufacturing, a division Dayal has since signalled it will be divesting. His motivation for the move, announced in January 2020 although yet to happen, is in line with the group's recent refocusing on its core business of reuse, recycling, and packaging solutions.
Dayal's single-minded focus on discovering the group's sustainable advantage as an integrated supplier is borne out of years of leadership experience in manufacturing and supply chain across diverse global organisations.
The strategic review, completed in FY20, made clear that Pact's success over the longer term is dependent on its ability to deliver organic growth and restore margins in its core packaging business while growing its materials handling and sustainability businesses.
So, it was against this backdrop that I sat down with Dayal to find out what the company's 'leading the circular economy' tagline means to the business, and indeed to the wider market that is chasing down ambitious 2025 National Packaging Targets.
"Leading the Circular Economy through reuse, recycling and packaging solutions is more than Pact's tagline – it is the group's vision and future-driven commitment designed to create lasting value for all stakeholders," Dayal says.
"What differentiates us is that our core business capabilities work as one across the whole circular economy; it's a complete closed loop approach."
The three core business capabilities that emerged post-review are now branded as Pact Recycling, Pact Packaging and Pact Reuse. Pact Recycling operates to ensure a supply of locally sourced recycled material to feed the packaging converting business, Pact Packaging, which in turn manufactures rigid plastic packaging for a wide-ranging customer base across the food, grocery and industrial sectors.
Pact Reuse, Dayal says, has solutions that meet the growing need for alternatives to single-use packaging such as a produce crate pooling platform – and here Pact has to date replaced over 150 million single-use corrugated boxes with five million reusable plastic crates. It's also kicking sustainability goals in its garment hanger business, which reuses enough hangers annually to circle the earth more than three times.
"We are also using recycled content in major infrastructure projects such as freeway noise walls that play a significant role in the Circular Economy as a home – or sink – for the plastics we recycle," Dayal continues.
BUILDING LOCAL INFRASTRUCTURE
At the 2020 National Plastics Summit, Pact announced its bold plans to lead the circular economy through a $500 million investment programme with government and like-minded partners.
"Pact is already the largest plastics recycler in Australasia and also one of the region's biggest user of recycled materials – but we have ambitions to go much further," Dayal says.
"Our target is 30 per cent recycled content across our portfolio, which means we will need more than 60,000 tonnes of recycling capacity by 2025, and we have many projects in the pipeline that we believe will enable us to significantly exceed this capacity."
In the week of our interview, Pact Group had joined its partners Cleanaway Waste Management and Asahi Beverages to turn the sod on Australia's biggest PET recycling joint venture, called Circular Plastics Australia, now under construction in Albury-Wodonga.
When completed, this $45 million facility will be the largest end-to-end PET recycling plant in Australia with the capacity to recycle one billion 600ml PET plastic bottles and produce more than 20,000 tonnes of new recycled PET bottles and food packaging. It will increase locally sourced and recycled PET produced in Australia by two thirds – from around 30,000 tonnes currently to over 50,000 tonnes.
In the same week, in Western Australia, another project being explored by Pact and Cleanaway attracted a $9.5 million funding grant from the Recycling Modernisation Fund and the WA government.
"If approved by all parties, the funding will support the construction of a world class plastics recycling plant in WA to process locally collected HDPE, PET, LDPE and PP into food grade polymers for reuse in plastic packaging," Dayal says.
The proposed plant in WA will see over 17,000 tonnes of kerbside plastic waste processed into nearly 14,000 tons of resin and polymer flake, which will be used to make packaging for food, household, and industrial products.
STRATEGIC ACQUISITION
In January this year, Pact completed the acquisition of Flight Plastics, a leading provider of packaging for the fresh food segment and New Zealand's only packaging manufacturer with integrated rPET recycling capability.
"The ANZ fresh food segment is estimated to be a $600 million market," says Dayal. "In this segment there is increasing demand for sustainable packaging. Flight's integrated recycling and manufacturing capability, and well-established customer relationships, will significantly enhance Pact's competitive position in this attractive segment."
The acquisition will give Pact access to more than 5000 tonnes per annum of recycled PET for use in food grade packaging in the ANZ region. Dayal says this "significantly progresses Pact's strategy to expand the group's recycling capability through strategic investment".
2025 TARGETS
In Australia, the 2025 National Packaging Targets under the stewardship of the Australian Packaging Covenant Organisation (APCO) are front and centre of any discussion on packaging sustainability, and a raft of pledges and promises have been issued by brand owners and packaging companies alike. Pact Group is among them.
Under the pledge to phase out problematic plastic, Dayal says that over the past two years, Pact has decreased its consumption of expanded polystyrene (EPS) by 35 per cent (approximately 900 tonnes) by transitioning its meat tray customers to recycled PET.
"We continue to work with our customers to transition them to alternative substrates which are more recyclable or made from recycled content," he says.
Another cornerstone of the 2025 targets is reducing single-use packaging. Pact Reuse continues to grow the use of returnable produce crates (RPCs) in Australia's supermarket supply chain to reduce the use of single-use corrugated secondary packaging, equating to more than 2100 tonnes since FY19.
When it comes to the target of increasing recycled content in locally manufactured packaging, Pact has made significant investment in its ANZ recycling capability. Dayal says, "We are on track to have the capacity to recycle 60,000 tonnes per annum by 2025 to meet our target to use 30 per cent recycled content across our portfolio.
CIRCULAR ARGUMENT
There's no doubt that in its pursuit of a local circular economy model the Australian packaging industry faces significant challenges. The key word here is local, Dayal says.
"The use of imported recycled content does not solve our domestic waste to landfill problems," he stresses. "Pact has made, and continues to make, significant investment in locally sourced food-grade recycled content for our customers."
Crucial to the success of establishing a circular economy is government support, he argues.
"There is a role for the government policy framework to play to create demand for recycled content through incentivising the early adopters of the APCO 2025 targets," Dayal says, noting that currently there is no compulsion for any company to disclose how much recycled content they are using.
"If reporting were to be mandated, we'd know the size of the challenge, and there would also be peer pressure for brands to use more recycled content.
"The Government Procurement Process also has a role to play to ensure maximum recycled content is specified for local council projects (such as wheelie bins) and larger infrastructure projects such as noise walls on freeways," he adds.
Pact may have positioned itself as the leader of the circular economy, but it is a formidable endeavour and one that it can't do without support – from government and industry alike.
"The new Circular Plastics Australia PET site in Albury is a perfect example of this – Cleanaway provides the waste management knowledge, Pact provides the recycling and packaging expertise, and Asahi is the offtake partner. And the NSW government has provided assistance of almost $5 million as part of its Waste Less, Recycled More initiative."
Dayal believes that working collaboratively with like-minded partners across the whole value chain is the only way to build scaled solutions and achieve a true circular economy. And his message to the industry is that time is running out.
"Take up this challenge now, and as momentum gathers, everyone will benefit," he says. "External surveys Pact has commissioned show that consumers are ready, they're calling for the change. Eighty per cent say they would buy brands in recycled packaging and be happy to pay a premium to do so. Brands must step up. Industry must step up. Government must step up."
It is Dayal's firm belief that by building a local circular economy, the Australian packaging industry will be strong and profitable. As head of a company that is walking the talk, he makes a compelling argument for industry to follow the lead.
This article was first published in the March-April issue of PKN Packaging News.