Melbourne-based automation system builder, Andrew Donald Design Engineering (ADDE), has shipped the second of three specialist inspection machines to prefilled injector manufacturer, US-based ApiJect Systems Corp.
Under the US government's Operation Warp Speed to accelerate the delivery of Covid-19 vaccines, ApiJect has assembled three high-speed lines to enable the complete fill and finish of up to 1.5 million injectors per day.
The ApiJect injector system is based on Blow-Fill-Seal (BFS) technology, for which ADDE has over 20 years' experience building customer manufacturing and packing equipment, including for AstraZeneca in Sydney, who operate the largest BFS facility in Australia.
When ApiJect required a system to perform 100 per cent inspection of each injector they contracted ADDE to build the highly specialised machinery.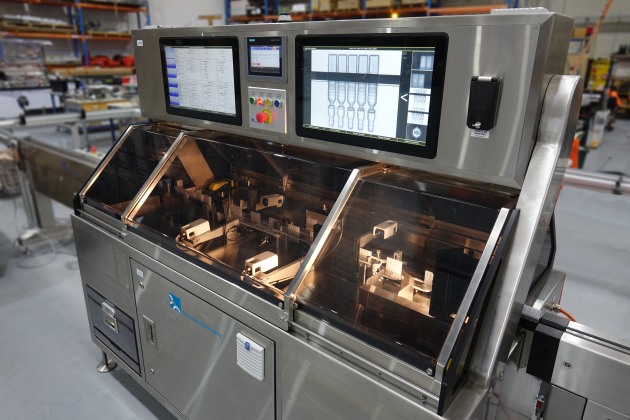 "Our first proposal was for a six-month program to completely design, build and commission three machines, and we thought that was pretty aggressive. But, ApiJect then asked us if we could do it in three months," explains Barry Hendy, ADDE managing director.
"Thanks to the strong support from ADDE's key suppliers, the first machine is now installed and has completed testing in the client's site in the US. The second machine has been shipped, while the third machine is in Melbourne to allow parallel product testing if needed."
The ApiJect prefilled injectors are produced in a card of five doses with each card needing to be inspected for general profile, liquid fill, particles and geometry.
ADDE had built similar systems for another BFS operator in Australia so was able to leverage key elements of that design to achieve the fast timeline required. However, the product also required significant innovation in the handling, lighting and inspection processes to perform the unique inspections required.
"The ADDE team have done an amazing job to deliver this equipment in record time," says Philip Leslie, ApiJect's acting head of manufacturing.
"We have worked closely with them to produce a great system with the mechanical design and detailed inspection processes to enable us to achieve our unique inspection requirements."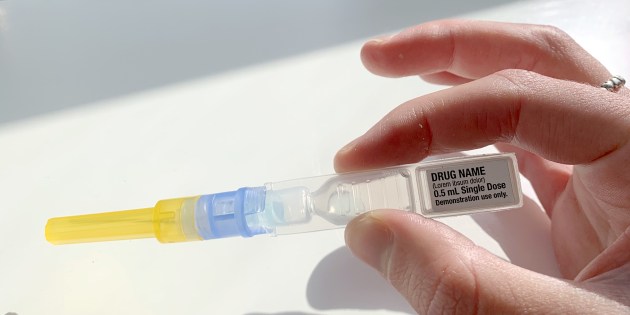 While there is plenty of discussion about the challenges of developing a Covid-19 vaccine, there are also significant constraints in the supply and filling of vials and syringes to distribute the vaccine.
The ApiJect technology provides a low cost, high-speed and sterile system to deliver safe, single-dose prefilled injector. Each ADDE inspection machine supports the production of close to 500 injectors per minute, with 100 per cent inspection of the critical parameters of the cards.