Australian Institute of Packaging (AIP) members were privy to a virtual tour of Zipform Packaging's BRC grade AA accredited manufacturing site in Perth, Australia on 10 March, giving insight into the company's manufacturing processes, and showcasing its latest technical developments and innovations.
Zipform Packaging is a sustainable packaging company focused on increasing the use of fibre as a functional packaging material, and its local manufacturing site is dedicated to the delivery of rigid composite packaging for food and non-food markets in the region.
Through the tour, participants gained a better understanding of Zipform's processes and solutions, which are delivered on the region's only linear formed composite pack manufacturing line.
A fully automated manufacturing process, initially, the material is fed at the front end of the line in four constituent layers: a food-grade liner, two layers of coreboard and a printed layer.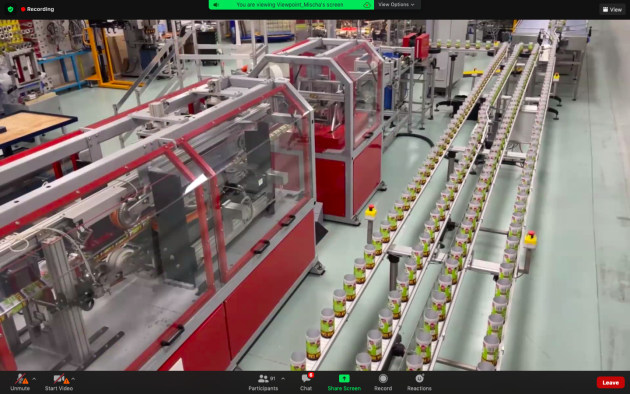 The layers have a water-based glue applied and come together with an initial heat seal formed along the length of the body before the pack is formed on a mandrel. 
The packs are cut to length and fed into the top roll forming and paper bottom insertion with an induction sealing process creating a hermetically sealed pack. The packs are then robotically palletised, strapped and stretch wrapped prior to despatch to the customer.
Zipform Packaging composite packs use more than 90 per cent paperboard content with a paper base and wall structure incorporating an integrated printed layer, which delivers both functional and aesthetic benefits of composite materials with multiple printing options available to promote the customer's brand.
"The Perth plant is the heart of the business, our production line has had a few iterations and is the only line of its kind in this region. It operates in a clean room environment, which, along with our rigorous quality systems, has meant that we have achieved BRC AA accreditation," explains John Bigley, Zipform Packaging CEO.
The process is highly automated and the three footprints that are currently on offer can be produced at any height between 46mm and 230mm – two being circular (73mm and 99mm diameter) and the third a non-round shape, which Bigley says, offers both inbound and outbound logistical benefits due to the volumetric efficiency of the non-round pack versus its cylindrical equivalent – more packs per pallet inbound and more packs per carton outbound from customer. 
"This size range means that customers have a lot of flexibility in pack design, without having to worry about expensive new moulds. In addition, all printing technologies can be adopted for producing the printed layer in our third-party printers," Bigley continues.
"The line will be operating on a two-shift basis later this year, and across three shifts, the capacity is around 20 million packs per annum. However, the company is ambitious and considering production lines in other geographies." 
This innovative forming process of producing hermetically sealed packs means Zipform's potential customer base is very broad and the company has worked with a broad range of products such as dairy, deli, nutraceuticals, milk powders, nutritional powders, sauces, ready-made meals, cereals and beverages.
"One of the great benefits of our linear draw composite process is the ability to utilise a range of print technologies that best suit the pack requirements, as we are printing on a typically 100gsm label stock in roll form," explains Nicholas Payne, business development and marketing manager, Zipform Packaging.
Offering greater flexibility, this can be printed through any printing process from digital, which provides the opportunity for lower run lengths for promotional or start-up volumes, to flexographic or offset for larger volumes with established requirements.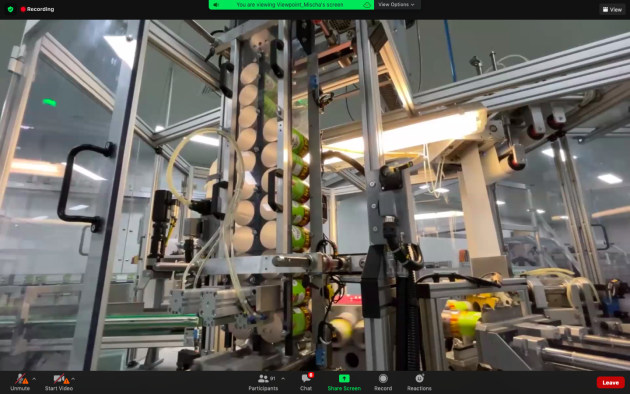 "The flexibility built into the process also allows us to switch between the designs and print lengths with relative ease. Within each of the print processes, there's an extensive list of embellishments available to even the most imaginative of designers," Payne adds.
"This includes a full range of varnish options, which can be used to either highlight your branding, or to generate a textured feel on your pack. To add an even more premium feel to your packs, foil stamping is also available across all of the range."
Aside from the detailed look into Zipform Packaging's manufacturing process and operations, the company also showcased its many innovations, both the ones just recently getting into the market and those that are in the final stages of development.
David Kilpatrick, co-founder and R&D, technical, innovation and quality director at Zipform Packaging, put each of these innovations broadly into two categories – those related to the closures provided with the finished pack, and those related to the structure of the pack itself. 
"And in relation to the materials, there tends to be two drivers of those developments – one is our commitment to making the packs even more sustainable and second is functional attributes," says Kilpatrick.
Innovative solutions
First up, Zipform Packaging's innovative rPump solution for pump style delivery packs, where the primary composite pack is supplied for filling and closing using both the reusable connecting neck assembly and the reusable liquid pump assembly for retail or food service. It is also supplied with a membrane top closure or rigid paper/film closure as a refill pack.
Key features include the recyclability of the primary pack and the reusability of the neck assembly and pump, versus a traditional plastic pump pack, along with its ability to be applied to all tooling footprints.
"The typical format of a coloured PET blow moulded bottle with a pump attached is extremely challenging from a sustainability point of view, so we looked at what we could do to offer an alternative to that pack," Kilpatrick explains. 
"We saw the value in the pump itself as being something that we should try and reuse because of the difficulty of recycling them, seeing as it typically includes five or six components." 
Another innovation of note, considering the amount of chatter going on lately with regards to paper bottles, is Zipform Packaging's very own solution in this space. The solution uses a combination of bio-based plastic equivalents and the structure of Zipform's pack.
"It has significant fibre content, higher than the recent releases in this category, with some potential over time to increasing the fibre content closer to 100 per cent," Kilpatrick says.
"We are developing that on the basis that we will have a design available to suit customer's existing filling process, and we will continue to support trials and on-going development of these concepts."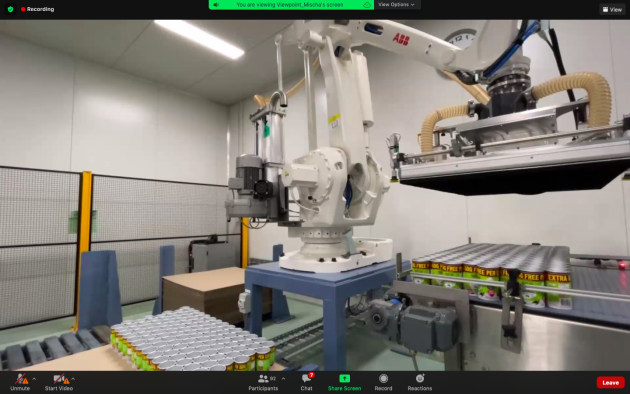 Other innovations showcased include its reusable sprinkle over-cap; its suite of ovenable packaging solutions; a new printed layer solution utilising textured papers; bio-based polymers; and barrier layers with more fibre content.
"Given there were over 100 people viewing the tour 'live' and more who registered to see it after the event, I was delighted that we had the opportunity to showcase our BRC AA accredited facility to so many packaging professionals," Bigley tells PKN.
"Even if we were to have an Open Day, we could not accommodate so many, and in any case, how many would make the trip to the plant in WA?  The AIP's initiative to hold these virtual tours is admirable and a real value-add to members and all stakeholders.
"At Zipform Packaging, we already offer a pack that meets the 2025 National Packaging Targets for recycled content. The pack is also deemed kerbside recyclable through the PREP tool, so we certainly anticipate seeing more of our packs on retailer's shelves going forward.
"Beyond that, our goal is to increase the fibre content beyond the already impressive 92 per cent to well above 95 per cent, hand in hand with developing a home compostable pack and delivering on our view that people should Get More Fibre In Their Packaging Diet." 
For more details on Zipform Packaging and all of its latest innovative solutions for the packaging sector, visit the company's website here.