The inaugural AUSPACK 2019 Business and Industry Conference took 300+ delegates through the worlds of smart, connected, and sustainable packaging and processing with two days of expert speakers, panel discussions, and breakout sessions.
Day one (read full report here) had a strong sustainability theme, headlined by Dr Michael Okoroafor, vice-president for global sustainability and packaging innovation at McCormick, who told attendees that the circular economy is moving packaging into a new age.
"The era of make-use-dispose is over. We're in the era of make-use-reuse," he said.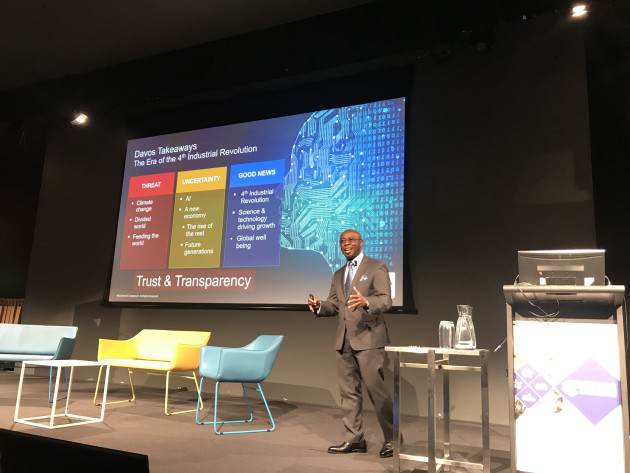 Craig Reucassel of The Chaser and War on Waste headed up a panel comprising Steve Lapidge, CEO of the Fight Food Waste Cooperative; Brooke Donnelly, CEO of the Australian Packaging Covenant Organisation (APCO); Paul Klymenko, CEO Planet Ark; and Caitlyn Richards, responsible sourcing manager for sustainable products and packaging at Coles, on how and why packagers should embrace sustainability.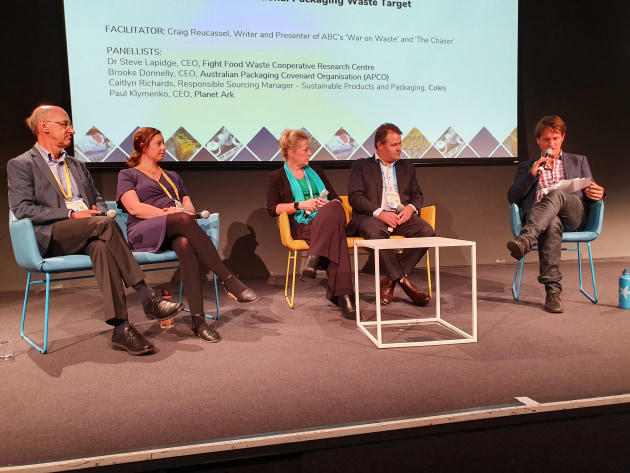 During the discussion, Donnelly observed that consumer and supply pressure have created significant momentum for sustainable packaging.
"The conversation is live and active and has great momentum. The issue is corralling everyone with the best of intentions to have a structured and considered approach – you need to plan for how you'll transition, to avoid perverse outcomes.
"Our conversation is no longer about should we do it – it's about how we do it," she said.
Day two (read full report here) focused on smart and connected packaging, with industry guru John Broadbent warning that businesses who lag behind in adopting Industry 4.0 technology will struggle to catch up.
"The longer you kick the can down the road, the bigger the gap becomes," he said.
Broadbent hosted a panel discussion with Paul Barber of Lighthouse Systems, Michael Parrington of Pact Group, Richard Roberts of the Open IIoT industry group, and Alan Spreckley from ABB, in which Spreckley said that one major barrier to adoption of Industry 4.0 is change-aversion in businesses.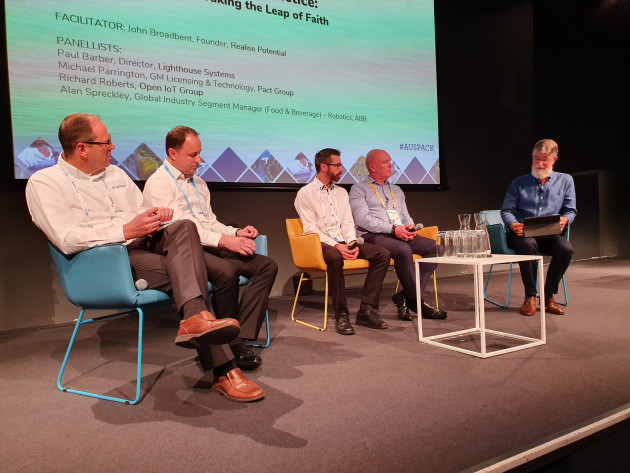 "People in general have a resistance to change. They feel too comfortable with where they are and what they have," he said.
Peter Hern of Universal Robots invited guests to look ahead to Industry 5.0, which he said would involve re-introducing the human element to an automated environment with equipment such as collaborative robots (cobots).
"What we find is that the human-robot collaboration is actually eighty-five per cent more productive than humans or robots alone," he said. "It's not about replacing human employees – it's about helping them to do their jobs and stay involved in the process."
More than 300 delegates turned out to the conference, which was held for the first time alongside the AUSPACK 2019 exhibition.